Alan Colquhoun: a life in words and buildings
The latest edition of Dutch journal OASE is devoted to the twin careers of Alan Colquhoun, a living architectural legend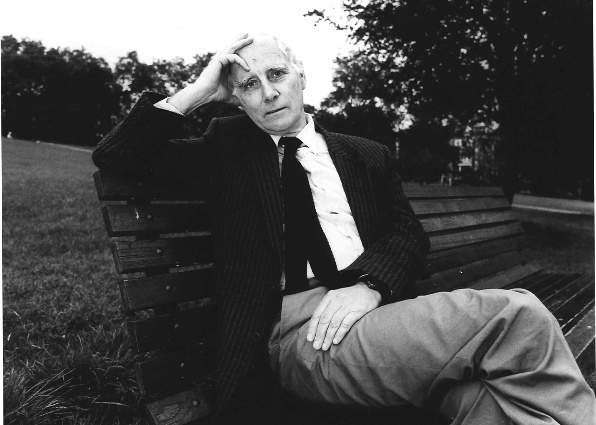 To be equally important as an architect and as a writer is unusual enough outside of the UK; but here, with the venerable tradition of British empiricism, it's downright odd. So the oeuvre of Alan Colquhoun is unlike any other.
His 60-year career is the subject of the new issue of the Dutch journal OASE. As an architect — with Lyons Israel Ellis, for the London County Council and then in partnership with John Miller — Colquhoun was behind some of the most interesting housing in post-war Britain, favouring an austere idiom equally hostile to the picturesque, tamed modernism of the Festival of Britain as it was to the concrete gymnastics of much Brutalism.
As a historian and theorist of architecture, Colquhoun's rigorous and often harsh, pessimistic writing put him closer to the neo-Marxist history of Manfredo Tafuri than the alternately guilt-ridden or coldly technocratic literature of British post-modernism.
Taking his own path
Colquhoun was initially close to the architects who would later be grouped as the New Brutalism, and his work both for Lyons Israel Ellis and the LCC shows a similar approach, taking the expressionistic forms of late Corbusier and purging them of their romanticism. Colquhoun even lived for a time with James Stirling. However, his work would soon veer away from his contemporaries both in architecture and in theory.
He stresses today how much he "hated" the "big guns architecture" of later Brutalists such as Owen Luder and, in the work he did with Miller, turned towards a sober, historically sensitive rationalism after the example of his beloved Adolf Loos. Yet these were still typically welfare state buildings: council estates, whether calculatedly "normal"-looking red brick terraces in Milton Keynes, or more purist housing schemes for Camden and Haringey Councils. The latter, with their "back to the 1920s" aesthetic, showed a modernism which started to engage with history — both its own, and that of the city around it, a position which had a lot in common with that of Aldo Rossi.
In his articles and lectures, from the late sixties on, Colquhoun made a similar break with the work of Reyner Banham, whose erudition he admired, but whose turn to futurism and hi-tech he considered suspect. This was at a time when Buckminster Fuller's technocratic, problem-solving approach was the model for then-radical architects like Richard Rogers or Norman Foster. "I was very much against Bucky Fuller," he says today, "and this put me in a lot of people's eyes as a conservative. Aldo Rossi appealed as a counter-revolutionary figure, the revolutionary position being that 'history is bunk'. What interested me was that Rossi could attack that without being regressive."
His housing had a modernism that started to engage with the history of the city around it
The Italians were also more politically rigorous, compared with the anarchic soft-leftism of the incipient hi-tech movement: "Rossi believed that Marxism was essentially historical." Their interest in the historical city clearly also influenced Colquhoun in his writing and his housing schemes, whereas he ruefully remembers Fuller claiming: "I am the city!" But as a teacher, Colquhoun found himself in an alien environment, a suburban country where "the city" as Rossi understood it barely existed.
From the 1970s onwards, Colquhoun was based in America, lecturing at Princeton and contributing to Kenneth Frampton, Anthony Vidler and Peter Eisenman's journal Oppositions. He remembers that his work was seen as very political in the US — more, he adds, than he thought it was — but that in the new apolitical context, "I went with the flow. I had to become someone different and that exposed my flank." It could be argued that the neo-avant-garde formalism of Eisenman and the New York Five, and their pessimistic assessment of any possibility of "political" architecture, owed much to Colquhoun's influence.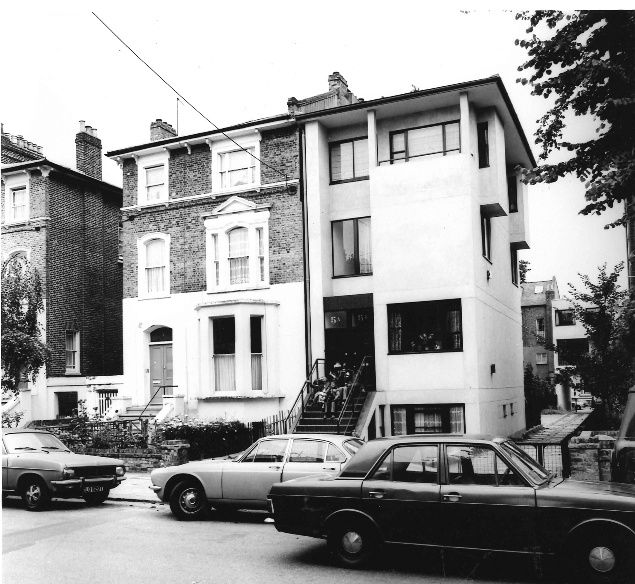 British architecture and architectural ideas, however, were less and less amenable. Colquhoun's famous diatribe against Rogers and Piano's Centre Pompidou made clear his total opposition to hi-tech and all its values — its positivism, ahistoricism and love for big spectacle.
In his last book, Modern Architecture (2002), a synoptic, personal history, Colquhoun wrote a final, darkly funny attack on the Fun Palaces and New Babylons of the 1968 generation, seeing the end result as little more than "boredom and claustrophobia". And looking at much 21st century architecture, who could disagree?
"Extraordinary and enlightening conclusions"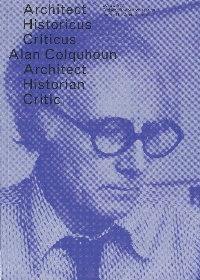 Now 91, Alan Colquhoun may no longer be writing but his influence on the discussion of contemporary architecture remains acute. Three years ago, his Collected Essays in Architectural Criticism was published by Black Dog. Reviewing it in BD, Tony Fretton noted, "In each of the essays, an argument proceeds with clarity and speed to reach extraordinary and enlightening conclusions, while the subject is drilled to its philosophical core."
The new publication, an issue of the Dutch journal OASE, brings together commentaries on Colquhoun's architecture and writing by figures including Kenneth Frampton, Owen Hatherley, Stanislas von Moos and Paul Vermeulen. It also includes an interview with Colquhoun in which he talks about his life as a designer and critic. For full details, see www.oasejournal.nl