Why leftists should look back in anger
Yes, the left is lacking an urban vision, but the past few decades have left it with few means to develop one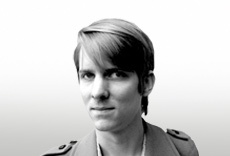 In the last issue of this paper, my colleague Wouter Vanstiphout wrote a sharp, brilliant attack on the left's apparent total lack of new spatial and architectural ideas. He asked whether or not the various micro-resistances proposed by left-wing urbanists and architects — from guerilla gardening to pop-ups and occupations — have anything like the aggression and power of the financial architecture of neoliberalism, and answers, unsurprisingly, in the negative.
Like so many critiques of the left's seeming impotence in the face of an actual, proper and quite possibly interminable crisis of capitalism, it's true as far as it goes — though it's somewhat unfair to ask a movement that has been defeated, demoralized and legislated against for decades to suddenly rise and take power.
That defeat has so often been played out in architecture and planning. Modernism was eventually co-opted not merely into reformist public housing and suchlike but into chic corporate logos; less notoriously, but far more importantly for our current problems, the response to that was co-opted just the same. Jane Jacobs-style neighbourhood renewal becomes gentrification; New Urbanism becomes Disney towns; Non-Plan becomes Enterprise Zones; Utopian hi-tech fun palaces become lime-green neoliberal boot camps. All those 1968-infused reactions to high modernism have served to make our cities less equal, less fair, and less liveable, not more so. In fact, modernism and modernist-era planning made possible certain imperishable things, such as secure council tenures and space standards.
But we're getting lost in detail here. What can, or should, an architectural movement for an anti-capitalist city look like? It's easier to say what it wouldn't: the sorry list of post-hippy fiddling outlined with such alacrity by Wouter. An industrial society that could feed the planet's 7 billion inhabitants cannot run on face-to-face interaction and off-grid generators, and straw bales and shacks are never going to be a convincing counter-aesthetic for most people — especially for those that live in actual shanty towns.
This is exactly where modernism can still come in. There has still been no other architectural movement which has tried to take seriously the need to create a technologically advanced and yet also equal and participatory society. Leftists could still learn more from the social spaces of Park Hill, the montage principles and public participation of Byker or the self-managed skyscrapers of New Belgrade than from the elective, hobbyist mini-vanguards of Small is Beautiful and Drop City, even if the latter cannot be built now.
Yet the question is still unanswered. What would that new 21st century modernism look like, as infrastructure and as architecture? Who out there would sign up to it?
It would help the left's cause, surely, to have an outline or an idea for its future cities. But aren't we perhaps getting this upside down? Constructivism, for instance, didn't precede the Russian Revolution: it followed it, as much as five years later — nearly 10 years in terms of built architecture. A new (super)structure needs a new base first.