How hi-tech dropped its cutting edge
The Cutty Sark is just the latest example of the Disneyfication of technologically advanced construction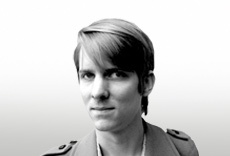 In the week that Nicholas Grimshaw received the Carbuncle Cup for suspending the Cutty Sark in a wave of braced glass, the Twentieth Century Society published The Seventies — a monograph reassessing that decade in British architectural culture. What comes across is the overwhelming post-sixties guilt that beset architects throughout that decade. It found expression mostly in "community architecture", a forgotten leftist ancestor of today's ubiquitous consultation sessions expressed via sub-arts-and-crafts dowdiness, or in post-modernism, here displayed by Terry Farrell's admirably unfunctionalist approach to home furnishings — Grimshaw's former partner had bought an interwar semi and filled it with dozens of surrealist gee-gaws.
Guiltless architecture in The Seventies is represented by two movements: the high modernism of Douglas Stephen, Camden Council and the AA's Grunt Group, which aimed to produce a well-made continuation of the 1920s; and hi-tech represented by Stirling at Runcorn and Haslemere and the quartet of Foster, Rogers, Hopkins and Grimshaw. Forty years later, it's the only one still standing. Why?
Look at the images of those early buildings and they don't look dated

Owen Hatherley
Post-modernism still exists in the 'burbs, of course, and a revival is being incubated by younger architects and artists such as Fat and Pablo Bronstein. The hard modernism of Camden Council et al was too expensive and too socially committed to endure as anything more than a fond memory. Community architecture disappeared completely, which was socially a shame and architecturally a relief. What was it about hi-tech that made it endure? Fans of the Whig Interpretation of History might argue this was inevitable, as the only truly progressive architectural movement in that decade — the likes of the Pompidou Centre represented a non-retro modernism, using the most advanced technologies of the time for a new world of brightly coloured spectacle and leisured participation. Look at the images of those early hi-tech buildings and they don't look dated.
Yet many recent structures designed by those firms already look tired. The Cutty Sark is merely the most egregious example of a long-term trend, where hi-tech architects accommodated themselves to the very museum culture to which their early work appeared as a fearlessly technocratic alternative. Hi-tech, with its love for spectacular feats of engineering, became very apt for museum culture — you admire the glass sweep of the Great Court at the British Museum as distractedly as the Rosetta Stone. Before museums, hi-tech's finest monuments were to high finance, aptly for the neoliberal era: Fosters' HSBC tower, and Rogers' Lloyd's Building. But the unashamedly fierce, sinister forms those buildings took weren't cuddly enough for heritage. The heavy metal was toned down in favour of an utterly empty rhetoric of "transparency".
Guilt had crept into hi-tech — a feeling it had to engage with context, heritage, the "polis". But this was never part of the original plan. Accordingly, its museum spaces feel the most Disneyfied of all, without any ability to evoke memory or even a convincingly animated disjunction between past and present. Hi-tech became another species of an architecture vaguely ashamed of itself.