British housing seems to be sobering up
Are residential schemes becoming more stylistically connected with their surroundings?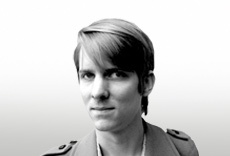 Not much will be built in the UK in 2013, this much we know. But something is starting to happen to that trickle of new housing that is emerging in inner London. It is hard to ascribe it to the coalition, as this is at least partly a phenomenon of Labour councils, building arguably on some of their more obvious ineptitudes and excesses. The earliest sign of it, Accordia in Cambridge, dates from 2006.
In short, buildings distantly influenced by Leslie Martin appear to be gradually supplanting buildings distantly influenced by Archigram. Is this the welcome return of civic virtue and interest in the surrounding city, or a way of producing more civilised yuppiedromes?
But first, let's define what exactly we're talking about. The best place to see it is at the King's Cross redevelopment, the doing-over of the railway lands north of the stations of Euston Road. Although this is a project that has been in the pipeline for donkey's years, the aesthetic is less predictable. Five years ago, you could be sure it would look much like Bankside, Salford Quays et al.
The pilotis would be wonky, the roofs would be wavy, the trespa cladding would be bright, and nearly every sliver of space would be filled with development.
Now, only the last of these signs is in place. The buildings, by Glenn Howells and the ubiquitous Maccreanor Lavington, are sober, well-considered, flat-roofed, rectilinear, and in the case of the latter, clad in stock brick. They feel obviously "part of" the surrounding area of London, with its council flats, warehouses and terraces, rather than an "aspirational alternative" in the manner of most Cabe-era projects. Most of all, it feels European — it could be in Hamburg or Amsterdam and you wouldn't bat an eyelid. But here, it's a break.
The buildings feel like part of the area, not an alternative to it
King's Cross is only the largest-scale version of this. For some reason it is a mostly London phenomenon, with vaunted new projects up north, like Liverpool Waters, more evidence of the final decadence of cladding-crazy Cabe-ism; but in the capital there's Haworth Tompkins' work for Peabody in Pimlico, Karakusevic Carson's plans for the Colville Estate in Hackney, Peter Barber's infill housing in Stepney, and Maccreanor Lavington's blocks of flats in the Royal Docks or their hotel in Elephant & Castle. The last two benefit hugely from being right next to utterly hideous examples of boom-time mock-modernism.
Many of the above are also "social" or "affordable" housing — much abused terms that don't necessarily mean council tenants will get to live in them, but which suggest they are potentially a political as well as aesthetic reproach to the status quo. To a degree. They're also "unlocking the potential" of council estates by densifying them, building on top of their public spaces and in some cases part-demolishing them; or they're straightforward luxury flats, as in Docklands and King's Cross.
In another boom, crap imitations of Chipperfield may become as irksome as crap imitations of Alsop are today, though that's a distant prospect. For now, these developments suggest architecture might unexpectedly be holding out under the coalition's onslaught.