Should I sign a collateral warranty?
Architects are frequently under pressure from developers to provide assurance to third parties
Legal
Question: A developer is putting pressure on me to sign a collateral warranty. Should I agree to it?
Answer: In the absence of a contractual relationship, bringing a claim against an architect can prove challenging. There is a huge body of case law restricting the types of loss, and situations, in which a professional can owe a duty of care in tort to a third party.
It is for this reason that architects are frequently placed under considerable pressure from developers to provide collateral warranties.
Collateral warranties are contractual agreements between parties who otherwise might not be in a contractual arrangement. Architects will usually not have a contractual relationship with the funder, the purchaser or any eventual tenant of the building so any collateral warranty signed in favour of these parties will mean those parties can bring a claim in contract against the architect, similar to the original client.
As the warranties can also be assigned the benefits can be passed on to subsequent funders, owners and tenants and it is likely they will only stop when the limitation period expires six or 12 years after practical completion.
There is no general legal duty to enter into a collateral warranty in favour of a third party. Under the RIBA's standard form of appointment, the architect is entitled to a fee if he or she is to be required to enter into a third party agreement, but this is rare; in most cases, the architect is expected by the client to essentially increase his potential liabilities without compensation.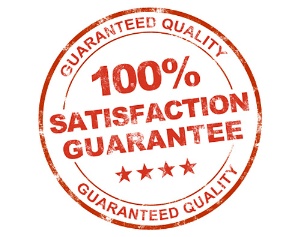 In practice an architect will usually be given a specimen collateral warranty attached to the end of his deed of appointment and the identity of the parties to whom the warranty will be given needs to be negotiated. Developers may seek to include a schedule of third party rights in the consultancy agreement, and rely upon the Third Party Rights Act 1999, but this is less common in practice.
There are certain essential matters to consider before entering into a collateral warranty. The most important one is probably to ensure that it does not infringe the terms of your professional indemnity insurance.
A number of insurance policies provide various exclusions as to the cover that is available for liabilities assumed under a collateral warranty, and you will need to ensure the cover provided and the terms of the warranty match. For example, the policy may restrict the number of assignments of the warranty that are allowed. Care should be taken over warranting any matters that could become tantamount to giving an express guarantee (as to materials, fitness for purpose, time or cost) which may be excluded from policy cover. In addition, you will want to ensure that the warranty contains obligations that are no more onerous than those under the original professional appointment. An insurer may also require a "net contribution clause" to limit the loss to a fair and reasonable basis although use of these is often resisted by a developer.
The difficulty in resisting such warranties is that they are now commonplace in the industry, and most commercial clients will insist upon them. The key is to ensure that they are on reasonable terms and that if a liability does accrue under one, that it will be covered by your professional indemnity insurance.
Postscript:
Disclaimer: This column is for general information only. It should not be relied on or treated as a substitute for specific legal advice relevant to particular circumstances. Neither BD nor the contributors' employers accept any responsibility for the personal views expressed in this section.