Ojeu tenders website gets a makeover
It's now easier for architects to get free access to business opportunities in the EU
Tenders Electronic Daily has had a redesign, making the site less clunky in the way it looks and works, and providing a fairly useful downloadable PDF guide to get you started.
As the web-based version of the Supplement to the Official Journal of the European Union (Ojeu), Ted is a valuable online source of potential architectural work — a database of EU invitations to tender, which are legally required to be published across the EU.
To get going with it, go to http://ted.europa.eu/TED/misc/chooseLanguage.do and select the English language version.
You will be asked to register, and will receive a password by email — a process which is free and almost instantaneous. Once logged in on the top right hand side of the main page, your options are "search" and "expert search".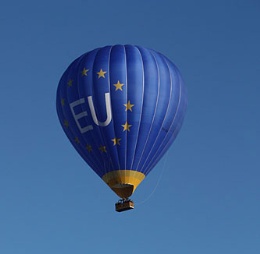 The old extended search option has gone and the new expert search option is not very user-friendly — giving no immediate information as to how you should use the text box to construct your "expert" searches.
Fortunately, the standard search now has a drop-down menu system, which means that crib notes for the correct CPV code (type of tender) and Nuts code (geographic location) are no longer required.
The use of an asterisk for wild-carding in the search terms isn't supported, but the drop-down menu system with multiple check boxes does allow you to build sophisticated searches, which target the specific areas that you are interested in.
You can save up to 15 custom searches though in practice one or two well-targeted saved searches will probably suffice. For example, if you wish to target Invitations for Expressions of Interest and Design Competitions I found that a productive set of search results were obtained by setting the following criteria:
Set Scope of Search to "Last 5 editions".
Set Country to EU, to include opportunities in all member states
Set Type of Document to "Call for Expressions of Interest" and "Design Contest".
Set The CPV code to include "71200000 — Architectural and related services"
After saving the search, navigate to the "Saved search profile" and activate a weekly news alert and you will automatically be sent an email each week with the results of the search.
Activate a news alert and you will be sent an email each week with the results of your search
Turning on the RSS feed will also allow you to create a URL for your search. For example, the search described above generated the following link: feed://ted.europa.eu/TED/rss/CustomRSSFeedGenerator/117526/en
While this can be viewed as a bookmark in any web browser, you can also have it handily displayed on your iPhone using an RSS app such as Reeder. To use this app you will need to set up a Google Reader account (which is free) and add the RSS feed links to the account.
Unfortunately having this information free and in your hand doesn't make it any easier to win the job.