Can I be sued for discussing inside developments at my firm?
If I discuss inside developments at my firm with third parties, can I be sued?
Legal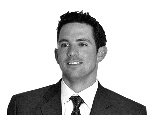 Patrick Perry
Partner with London law firm Clyde & Co
Q: If I discuss inside developments at my firm with third parties, can I be sued? I have never signed a non-disclosure contract.
The fact that a non-disclosure agreement has not been signed will not necessarily protect you from a claim for breach of confidence. Your employment contract may contain express obligations of confidence or this may be implied by law.
What will be relevant is where the information lies on the "confidentiality scale". At one end, a trade secret will almost certainly be protected from disclosure; trivial information, at the other end of the scale, may not.
There are a number of defences to a claim for breach of confidence.
If the information is already in the public domain, it will not have the necessary character of confidence, and so can be disclosed.
Another potential defence is that the disclosure is in the public interest. This is always going to depend on the facts but this type of justification generally revolves around disclosure where there has been a "cover up" of criminal activity.
The law also now provides official protection for "whistleblowers". Following the scandals at BCCI, Maxwell, and Barings, among others, official reports revealed that staff had been aware of the risk of serious financial harm but were either too scared to raise their concerns or had done so in the wrong way with the wrong person.
This led to various legislation, most recently the Public Interest Disclosure Act 1998. This essentially gives employees protection from dismissal or being subject to any detriment on the ground that they have made a "protected disclosure" of certain types of information.
Where disclosure is not being made to the employer itself, there are various prescribed bodies (such as the Serious Fraud Office, HM Customs & Excise, the Health & Safety Executive) to whom disclosure can safely be made.
"Whistleblowing" to the public at large is less well protected and involves establishing various criteria, including a requirement of good faith, no personal gain, and a reasonable belief in various matters.
Nevertheless, it is important to remember, as the long running Naomi Campbell litigation makes clear, that what is interesting to the public may not necessarily be in the public interest.
Postscript:
Disclaimer: This column is for general information only. It should not be relied on or treated as a substitute for specific legal advice relevant to particular circumstances. Neither BD nor the contributors' employers accept any responsibility for the personal views expressed in this section.