Passivhaus design in Sweden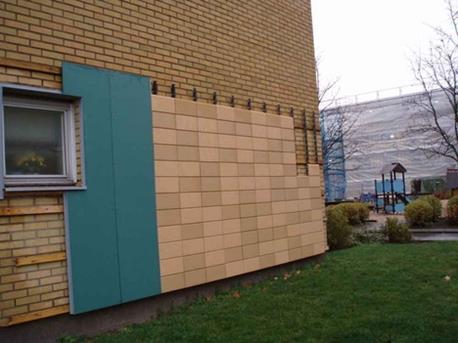 Sustainable design expert Henrietta Lynch reports on the strides made in spreading passiv principles to both new and old buildings alike in Scandinavia
Late last month I paid a visit to the Passivhuscentrum (Passivhaus Centre) in Alingsås, south Sweden with the aim of finding out what Sweden is doing to promote Passivhaus design.
Background The Passivhuscentrum was set up by Passivhaus expert architect Hans Eek who was responsible for the introduction of the technology to Sweden. He was also responsible for the creation of the first Passivhaus development in the country which consisted of 20 terraced houses at Lindås, just outside of Gothenburg which was completed in 2001. Since the introduction of Passivhaus technology to Sweden several hundred Passivhaus projects have been completed and there are many more currently in progress.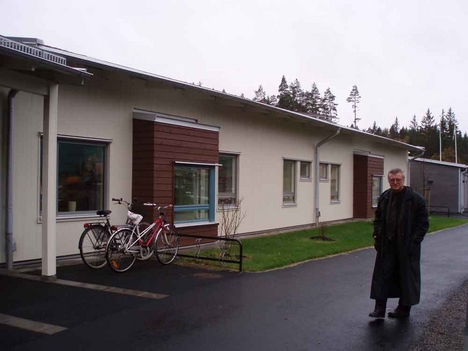 The Passivhuscentrum was established in December 2007 with the aim of providing a resource for all sectors and stakeholders involved in the construction industry from politicians, town planners, architects, contractors, consultants and entrepreneurs to scientific researchers.
The centre provides information, education and advice to all those interested in learning about Passivhaus design. It also hosts a permanent exhibition of Passivhaus components and provides study visits to Passivhaus projects. One of the other remits of the centre is to disseminate knowledge about Passivhaus design to as broad an audience as possible inclusive of those outside of Sweden.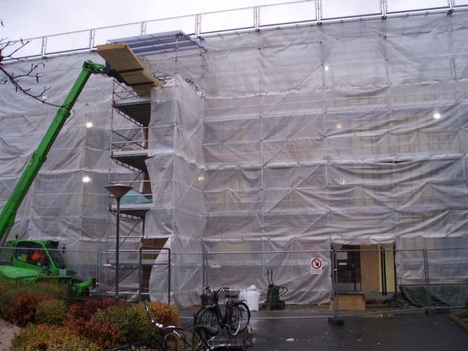 Passiv projects Part of my visit to the Passivhuscentrum included a trip to a recent Passivhaus refurbishment project called Brogården in Alingsås. This project is for the refurbishment of 300 flats built in 1970 which will be partly occupied by those with special needs. In the period 1963-1973 about one million similar flats were built in Sweden but this type of development can be widely found in other EU countries inclusive of the UK.
Since the introduction of Passivhaus technology to Sweden several hundred Passivhaus projects have been completed and there are many more currently in progress

 
The renovations currently taking place at Brogården include for the replacement of windows with triple-glazed, Passivhaus standard windows, the re-insulaton of the facades with a new external cladding system, the introduction of MVHR (mechanical ventilation with heat recovery), solar collectors and biomass fuelled district heating to supply domestic hot water and boost space heating on particularly cold Winter days and the installation of very low energy domestic appliances and lighting. Calculations show that the energy demand for the flats will be reduced from 216 to 92 kWh/m2 (kilowatt-hours per square metre per year).
Currently there are also many other Passivhaus projects being developed in and around Alingsås and during my trip I was able to briefly visit a new primary school and a development of over 30 new build flats.
Ecobuild equivalent Alingsås has become a regional and Swedish centre for sustainable development demonstrated through the local commitment to other projects such as EnBo09, which will be Sweden's largest trade fair for energy-efficient construction. This is to be hosted in the town for one week, between April 23-30 2009. The show is aimed at builders, architects, local authorities, manufacturers and consultants etc who will meet to view energy-efficient construction techniques and solutions with the common focus of the event being renewable energy, sustainability and ecological awareness.
The event is organised in association with the Nordic Passive House conference in Gothenburg which is set to attract the world's leading authorities on Passivhaus design. It will include for presentations and seminars in relation to architecture, standards, certification and new products.
Postscript:
Henrietta Lynch is a lecturer on Msc AEES course at the Centre for Alternative Technology