It should never have been built
The Walkie Talkie is a disaster for London and its planning system, says Ike Ijeh
The celebrated Roman thinker Cicero suggested that unpopularity is sometimes earned by doing what is right. Well, luckily for Cicero he didn't live long enough to see the Walkie Talkie built or else a major tenet of Western philosophy might well have been revised.
As big surprises go, the Walkie Talkie winning the 2015 Carbuncle Cup is hardly up with there with a Donald Trump US presidential victory or England winning the next World Cup. Spontaneous unanimity has never been so effortlessly achieved as it was on this year's judging panel. And rarely has a Carbuncle nominee been so wildly unpopular that it gathered a significant tranche of votes in the previous year's contest.
So why is the Walkie Talkie so unpopular and why did it win? Its tumescent imperfections have been much discussed on these pages and elsewhere. Height, scale, context, form, environmental impact, public realm, its crimes read like a furious police charge sheet of bad architecture and if anything summarises what makes a building a Carbuncle, this is it.
But bad architecture alone is not to blame for the Walkie Talkie. Bad architects and bad architecture come and go but we are supposed to have a process in place that provides the ultimate check and balance against their worst excesses: the planning system. But here it failed woefully.
How many architects have endured the familiar frustration of having minor planning applications refused on the grounds "overbearing scale" or "unacceptable detriment to local character"? And yet here we have the determining planning authority, shamefully supported by CABE, concluding that the proposals would cause "significant visual harm" and still granting permission. Inconsistency has always been a woeful component of the planning process but the extent to which it corrodes the entire system, as disastrously demonstrated by the Walkie Talkie, is a scandal of MPs' expenses proportions.
But of course if there is any one individual who must bear even more blame than Viñoly for the Walkie Talkie it is the City's ex-planning chief Peter Rees. He may now be safely ensconced in the Bartlett inexplicably imperilling the next generation of urbanists but the unalloyed havoc he has helped wreak on London is there for all to see in the unfettered tall building free-for-all that has now erupted across the capital, an advent he was directly responsible for in the City but now has the temerity to bemoan beyond it.
But, aggrieved as many rightly are over the Walkie Talkie, awards, even ones as cathartic and justly deserved as this one, are about the past. What matters is the future. So what does the Walkie Talkie suggest might be in store for London's architectural quality, urban character and high-rise development?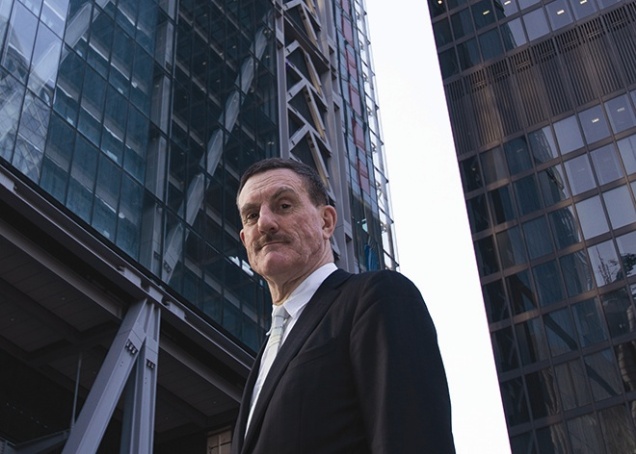 Painfully, the future looks very bleak. Four of this year's Carbuncle finalists were in London and half were tall buildings, two of them in the capital. Last year, four of the shortlisted six were again in London, two of these, once again, were tall buildings.
Like the ominous closing credits of an apocalyptic disaster film, the Walkie Talkie is merely the beginning not the end. Future carbuncles are mushrooming across the city at astonishing speed and with genetic variant Walkie Talkies slowly mutating across a ruined skyline from as far afield as Croydon, South Bank, Battersea, Bankside, Shoreditch and of course the wilfully unrepentant City, there might be a very real argument for establishing a London Carbuncle spin-off in the very near future.
As the imbecilic preening on the facade of this year's runner-up Parliament House indicates, crass, belligerent, mediocre and casually inept high-rise architecture is becoming tolerated and institutionalised in the capital at a rate not seen since the 1960s, particularly within London's rampant residential development sector.
So what is the planning response to this explosion? In the nine years since the Walkie Talkie was awarded permission, has the planning system learned from its mistakes? For your answer, observe for a moment the nonsensical verbiage that recently sprouted forth in two rare public pronouncements from two of the most powerful protagonists in London's planning establishment.
Gywn Richards, successor to Rees at the City, explains that the replacement designs for the famously stumped Pinnacle represent a "more disciplined approach… no building in the cluster should be trying to shout down its neighbour". Quite how a 278m glass mortuary slab that is almost three times as wide as the M25 can be presented as an exercise in contextual conciliation would probably tax even Cicero. 
And even worse, according to GLA planning chief Edward Lister "tall buildings help meet the challenge of a growing city… protecting the things we value most about our city while helping us meet the challenges of growth".
An enterprising reception age pupil with even a passing interest in the built environment would be able to demolish these arguments with ease. Does Lister genuinely consider "growth" to be the proliferation of a phalanx of gaudy luxury towers that further impoverish the economic prospects of the vast majority of Londoners and gravely destabilise the precious urban character that makes the city unique? That this is the level of intellectual application being commonly exercised by the senior planning custodians of one of the world's greatest historic cities is terrifying.
The simple but unavoidable fact is that London will carry on building more and more Walkie Talkies until it establishes a coherent, strategic planning policy framework that guides the development of tall buildings, prioritises genuine high-quality high-rise architecture and encapsulates a clear vision for what the city is and how tall buildings can be progressed without harm to its all-important historic fabric and urban character.
Until that happens, London as a whole will suffer and the City of London in particular will continue to resemble an indignant teen who, banned from a sweet shop frequented by its younger peers, spends so much time with its nose longingly pressed up against the window of Canary Wharf and Dubai that it not only fogs up the glass but entirely addles its senses.
The Walkie Talkie may be the just winner of this year's Carbuncle Cup. But the real victory goes to all those seeking conclusive evidence that the broken planning system that spawned it is entirely unfit for purpose.