Tinker and Shuttleworth go head to head over Heygate
The original architect of the Heygate Estate in south London has said it is being knocked down because it has been unfairly labelled as a 'muggers paradise'.
Tim Tinker, who worked on the scheme for seven years while at Southwark council, said: "The Heygate and its design has been stigmatised and I thought it was time to set the record straight. [Its notorious reputation is] a farrago of half-truths and lies put together by people who should have known better."
And he insisted the 1970s estate would be a "jewel" in any modern-day property portfolio had it not suffered decades of neglect.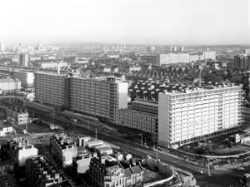 Tinker was defending his original brutalist design at a public inquiry into Southwark council's compulsory purchase of properties on the estate.
He criticised its proposed replacement, masterplanned by Make, for its "mean space standards [and] noisy and restricted environment" and said practice founder Ken Shuttleworth "[didn't] know anything about the Heygate".
The public inquiry was sparked by residents who accuse the council of breaking assurances about their future. Just 71 of the 2,500 new homes will be social housing.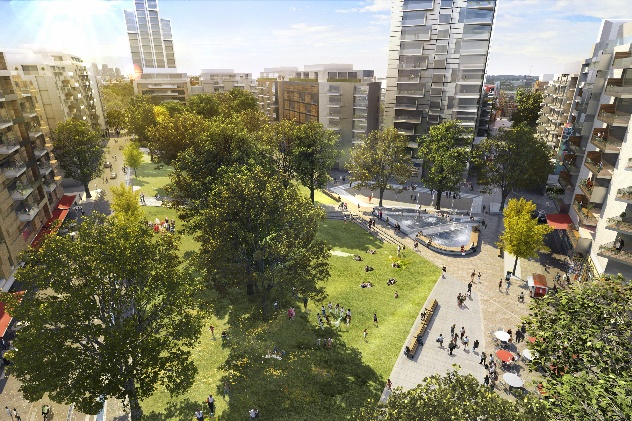 Tinker and Twentieth Century Society director Catherine Croft told the planning inspector the estate could easily be refurbished and brought up to 21st-century standards of insulation.
Croft praised its generous room sizes and the way the perimeter blocks backed on to the surrounding roads and railway to screen residents from noise.
Shuttleworth, who gave evidence on the first day, stressed the permeability of his scheme and the parkland at the heart of the design.
Tinker said: "I have great respect for Dr Shuttleworth but I don't think he knew anything about the Heygate. What he and everyone else has been doing is selecting things about estates in general and then applying them to the Heygate."
The Make scheme won outline planning in January, with the first phase of housing, designed by dRMM, given detailed approval last week.