Zaha Hadid denies Aquatics Centre design to blame for diving blunder
Olympic chiefs forced to offer refunds for seats with obscured views
Zaha Hadid Architects has denied the design of the Olympic Aquatics Centre is to blame for obscured views of the top diving board.
Olympic bosses have been forced to admit spectators sitting in some of the top rows of the temporary seating wings will have to watch the highest dives on screens.
The affected seats are so high their sightline to the 10m board is obscured by part of the roof which bulges down between the main pool and the diving pool.
Locog is emailing ticket holders who paid between £30 and £50 for seats without being warned about the restricted views. It is explaining the situation and offering full refunds.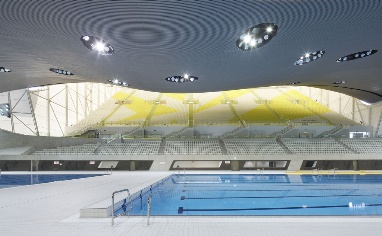 A Locog spokeswoman said only a "very small component" of the 10m dives would be obscured because of the "angle and curve of the aquatic centre roof".
She said: "There is huge public interest in diving. All the seats we have sold have a view of the pool and the divers. A very small number of seats cannot see the whole of each dive, but have a good view of the big screens. We believe this will still be a great experience in a great atmosphere."
A spokesman for Zaha Hadid insisted it was a ticketing issue not the result of bad design.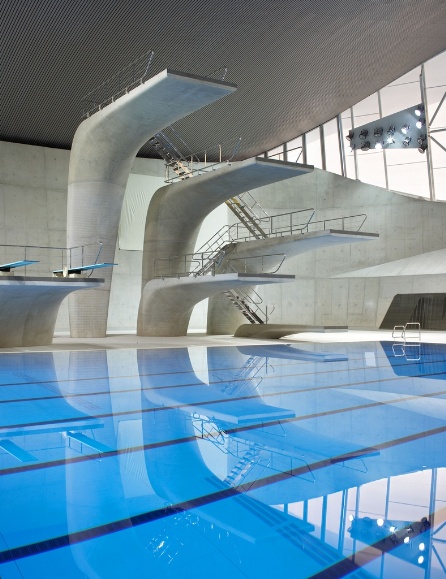 He said: "The brief for the building from Locog was to provide 5,000 spectator seats with uninterrupted views of the 10m diving platform events.
"The centre actually provides over 8,000 seats with uninterrupted views of the 10m platform events. This is more than 3,000 additional seats than the brief required.    
"Locog approved the sightline studies and seating layouts over two years ago."
There are eight events featuring the 10m board, several of them involving Beijing Olympics hero Tom Daley.