Project will help underpin club's £300m relocation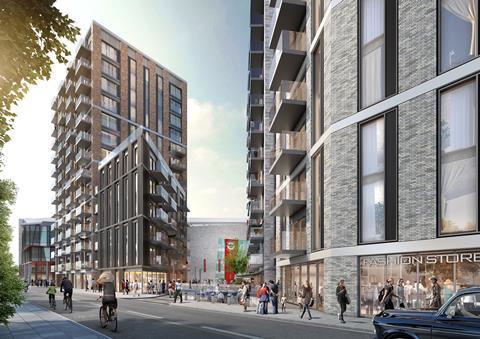 Construction is set to start on the Broadway Malyan-designed first phase of residential development tied to Brentford FC's new stadium development in west London.
The London Borough of Hounslow last year granted detailed consent to AFL's proposals for the Championship club's new 17,000-seat stadium at Lionel Road.
In December it gave reserved-matters consent to four residential blocks, ranging in height from 14-16 storeys, that will deliver 487 new homes and help underpin the £300m relocation of the club from its Griffin Park home nearby.
Broadway Malyan director Peter Vaughan, the firm's lead on the project, said the community stadium at the heart of the scheme and the presence of the nearby railway lines had strongly influenced the design approach for the blocks, as had local Victorian architecture.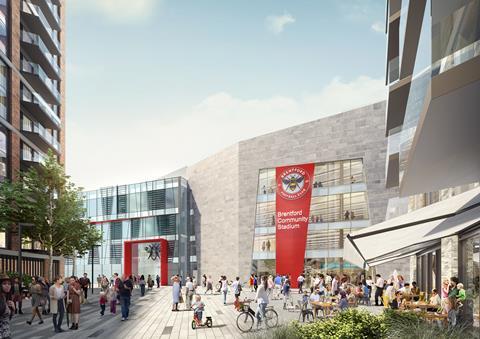 "Kew Bridge and its surroundings is characterised by the presence of strong beacons of Victorian rail and engineering and the architecture of the new buildings aims to echo this muscularity and solidity," he said.
"Together with the solid structural lines inspired by the railway architecture, creative direction has been drawn from the strong character of the nearby Museum of Water and Steam and deconstructed to form the prevailing rhythms of the new architectural language so that what was once solid mass is now expressed as lightness and accents on elements of the facades."
The homes were designed in conjunction with developer Be Living and are the first phase of 910 new homes granted outline consent as part of the redevelopment.