Now's your chance to get the recognition you deserve: the sixth annual Façade of the Year awards are open for entries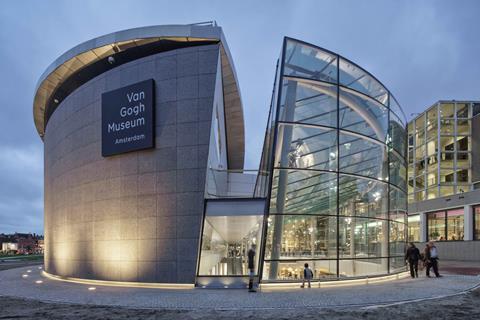 Has your façade engineering expertise shone on a high-profile project in the last year?
Has your ingenuity helped revitalise a historic building?
Have your innovative solutions delivered outstanding results for a major client?
Then now's your chance to get the recognition you deserve: the sixth annual Façade of the Year awards are open for entries.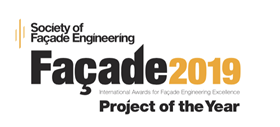 Celebrating excellence in the field
Run by the respected Society of Façade Engineering - a co-sponsored body of the Chartered Institute of Service Engineers - the competition seeks to celebrate excellence in the field, and raise awareness of the critical role facades play in modern architecture.
Eight of the country's leading façade experts will review hundreds of outstanding entries submitted from all over the world, whittling them down to one exceptional project in three categories – New Build, Refurbishment and Innovation.
The process will culminate in a sumptuous Glass Supper at London's historic Guild Hall, where the winners will be announced.
The key dates
To be eligible, a project must have been completed between 1 January 2017 and 31 December 2018. The judges will accept submissions from anywhere in the world.
Entries open on 1 September 2019. A list of finalists will be announced on 19 November, with the winners finally being revealed at the Glass Supper on 10 December.
Entry is totally free, and winners will be invited to give a presentation on their project at a Society of Façade Engineering event in 2020.
Start your entry today!
A key fixture in the façade sector calendar since 2013, the competition has become a hugely popular event, with participants gaining respect and recognition throughout the industry. Being named a winner is now one of the façade sector's most prestigious accolades.
If you've excelled on a project that's demonstrated technical ingenuity, innovative design or advanced façade engineering, we want to hear from you.
Visit www.sfecompetition.org to start your entry today.
Key dates:
Entries open: 1 September
Finalists announced: 19 November
Glass Supper and award presentation: 10 December
The Judges
Saverio Pasetto: Head of Façades, Skanska
Graham Hackley: Director, Century Façades
Chris Macey: CEO, Wintech Group
Patrick Ryan: Patrick Ryan Associates
David Metcalfe: Director, CWCT
Mark Taylor: Architect, Allies and Morrison
Steve Lo: Director of Studies, MSc Façade Engineering, Bath University
Steve Mudie: Partner, Alinea Consulting
Last year's winners: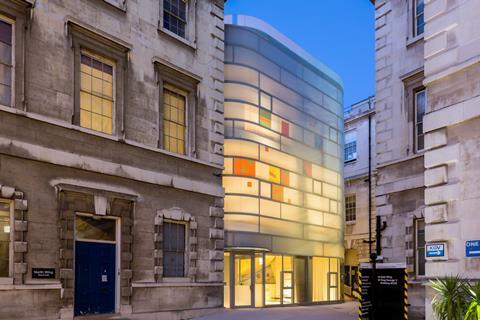 Innovation: Maggie's Barts
Arup Façade Engineering & Sir Robert McAlpine
A vivid modern addition to London's oldest hospital, this state-of-the-art cancer care centre is a complex combination of concrete, white matte glass and perforated bamboo. Its glass façade was designed to resemble musical notation, with 90cm strips following the curving geometry of the main interior stairway.
New-build: Louvre Abu Dhabi
Buro Happold Façade Engineering
One of the outstanding architectural feats of the twenty-first century, the Louvre Abu Dhabi became an instant icon when it was completed in 2017. Its stunning 180m dome is a honeycomb of aluminium and stainless steel, and its façade is made up of 3,900 panels of high-performance fibre concrete.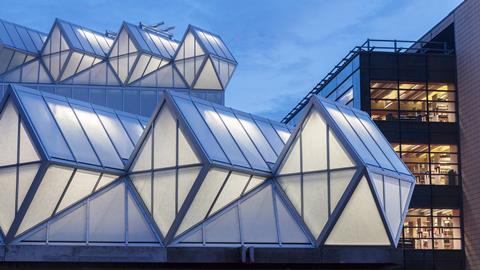 Refurbishment: University of Leicester – Engineering Building
Arup Façade Engineering
Completed in 1963, this Grade II* building was the work of architects James Stirling and James Gowan, and the UK's first major post-modern building. its iconic diamond-shaped roof and glass façade were replaced as part of an extensive refurbishment project.
Want to join them in the Façade of the Year hall of fame? Visit www.sfecompetition.org to start your entry today!
About SFE
The Society of Façade Engineering brings together leading experts from across construction to support excellence and innovation in façade engineering.
To offer outstanding all-round performance, twentieth-century buildings need input from architects, façade engineers, building service engineers, structural engineers and others.
By providing a forum for these professionals to discuss, debate and collaborate, SFE helps overcome the biggest challenges facing the sector.
Founded in 2004 as a joint initiative between CIBSE, IStructE and RIBA, SFE is governed by a council drawn from its most experienced members. Membership is open to all individuals who have an involvement in façade engineering.
For more information visit www.sfecompetition.org