How to get your hands on a copy of the world's only international architect rankings and find out who's made it to number one in 2013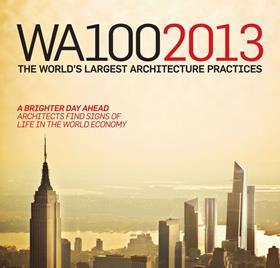 Every year BD publishes a one-of-a-kind survey and research document listing the top 100 biggest architecture practices in the world.
As well as the full 100 listing, with profiles on each practice, we publish in-depth analysis of emerging international trends - including sectors that are booming and the countries where the biggest practices are finding success.
Subscribers to the full BD package had their copy sent to them completely free with the final edition of the year. But you can still buy a copy for £29 + postage or VAT (for digital versions).
If you go for the digital option, you'll be able to pay, download and read within minutes.
Buy a print edition of the World Architecture 100 2013
Buy a digital edition of the World Architecture 100 2013