Conservationists and RIBA president laud architectural historian and campaigning columnist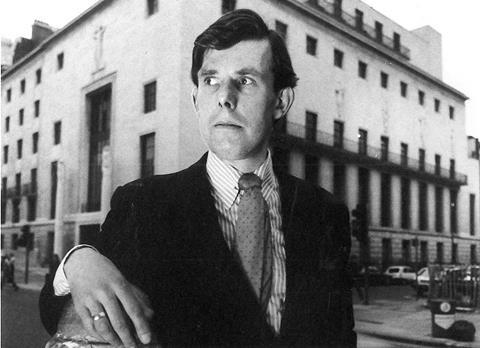 RIBA president Ben Derbyshire and architectural heritage campaigners are among those saluting the life of historian and columnist Gavin Stamp, who has died at the age of 69.
Stamp wrote the Piloti column in satirical magazine Private Eye and had contributed articles to BD in addition to authoring numerous books and presenting TV programmes on architecture. He also taught architectural history at Glasgow School of Art's Mackintosh School of Architecture and was a former chairman of the Twentieth Century Society.
Often critical about the work of some of the current biggest names in the profession, Stamp conceded in a recent Oldie article on his battle with prostate cancer that the new RSHP-designed cancer centre at Guy's Hospital in London was "good architecture" by an architect about whom he had "long been very rude".
Ben Derbyshire said Stamp's death on December 30 was "sad news", while Save Britain's Heritage president Marcus Binney said Stamp had been "a towering figure" in the world of architectural history and preservation.
"A great scholar, a superb writer and tireless warrior for the many causes he championed," Binney said. "[His death is] a painful and tragic loss to all who knew and admired him."
C20 Society director Catherine Croft said Stamp's death was a great loss.
She wrote on Twitter: "Very sad to hear of the death of Gavin Stamp, long time friend and supporter of C20, our chairman for many years, leader of fabulous trips, pioneering historian, inspirational campaigner and joy to be with. We will miss him."
The day after Stamp's death, the Victorian Society tweeted: "Deeply saddened to hear of the death of Gavin Stamp, friend of the Victorian Society, architectural historian and hero of the conservation movement".
BD columnist Gillian Darley said Stamp had been "eloquent, angry, persuasive and bloody brilliant".