Sliding doors play a key role in meeting the ongoing need for flexible design solutions in commercial spaces – thanks to their ability to open or divide spaces quickly and safely
Commercial environments, including retail spaces, offices, as well as hotels, bars and restaurants, have had to adapt numerous times in recent years to meet the changing needs and preferences of their customers.
One feature commonly used in these spaces has proven its value in more ways than one against a backdrop of continual change. Sliding doors have become more popular than ever due to their flexibility and functionality.
With a wide variety available on the market, architects and designers can choose options to complement a building's wider aesthetic and meet the requirements of each bespoke brief. Furthermore, sliding doors add to a seamless customer experience and improve accessibility.
Functionality
Operators have an ongoing need to implement flexible design solutions to commercial spaces. Sliding doors play a key role in that thanks to their ability to open or divide spaces quickly and safely for different purposes.
Whether you're creating an inclusive, automated entrance for customers with various levels of mobility, a luxurious lobby for residents in a high-rise development, or a series of smaller breakout rooms within a larger conference suite – sliding doors can help to achieve the style and functionality required.
Further to this, moveable walls, which require much of the same fixtures and fittings as sliding doors to install, can be fitted in open areas such as function room and storage areas, to split the larger space into smaller chambers on-demand.
Whatever the application, one of the greatest benefits of sliding doors and moveable walls is their ability to make any space versatile, which goes on to have a positive impact for the user. Introducing such design features gives businesses a whole host of possibilities when it comes to their buildings and gives the commercial real estate sector the potential to use every square metre of space, with multi-functional and purpose-made designs tailored for the needs of different users.
Specification
Regardless of whether you're incorporating a large or small sliding door into your design, or for an internal or external application, the key to making sure that they function effectively and safely is all down to the specification of the right sliding door system.

Sliding door systems typically consist of a track, running gear or trolley hangers, and a bottom guide or track. When choosing the right system for your project, you need to consider several factors.
Firstly, it's time to measure up. Knowing the size of space you're dealing with will determine the number and size of sliding doors required. Secondly, the material of the door – whether that's glass, timber or aluminium framed – will also influence which sliding door gear is required.
There are different types of sliding mechanisms to consider too, for example, straight sliding, bi-folding, pocket, or sliding and folding doors. Following on from this, the weight of the door is very important. You can use a door weight calculator to make sure you select the right system.
Taking into consideration who will use the door, where it will be installed and how regularly it will be used will further inform whether you need to opt for a low, medium or heavy-duty option. Finally, the budget and any additional features, such as soft-close will all feed into finding the most appropriate sliding door system for your requirements.
Providing these details to the Häfele Projects 360 specification team will enable them to provide you with a comprehensive priced schedule of the correct sliding system to meet your requirements.
Inspiration
Once you start considering how sliding doors can enhance your design and improve the flexibility of a building, the possibilities are endless. Here are some examples Häfele has worked on around the world.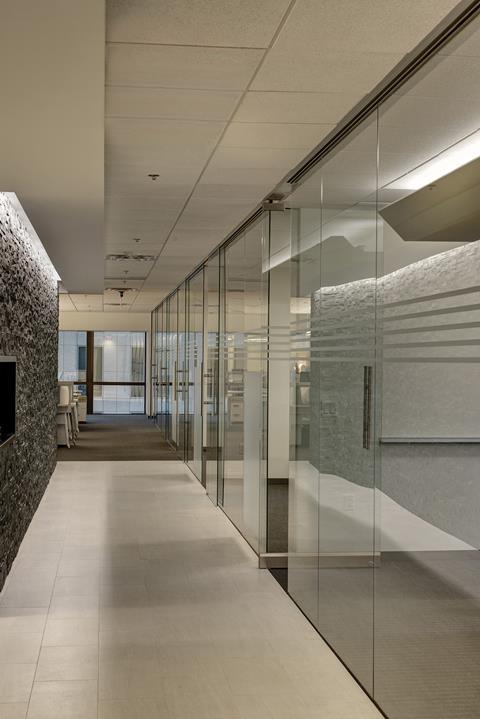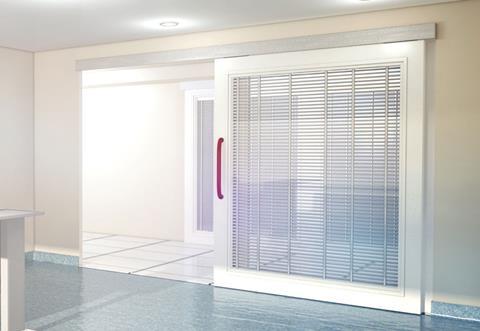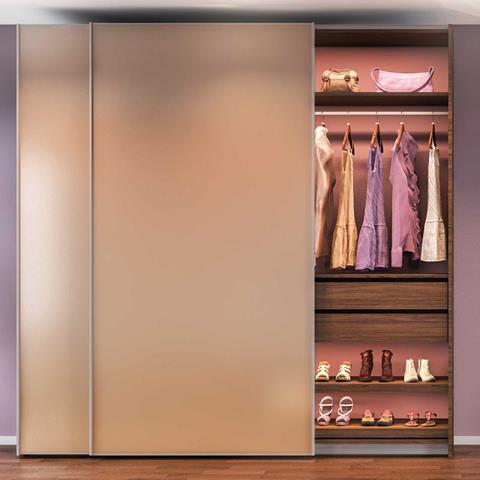 Support
At Häfele, our team of over 20 DipGAI qualified ironmongers support the industry to put architectural ironmongery central to the design and delivery of commercial and retail spaces as part of a wider product specification programme. Individual components such as door hardware – though more intricate details of a space – shouldn't be underestimated for their ability to complete a vision and bring it to life alongside sliding door solutions.
Our Projects 360 team works in partnership with architects, designers, specifiers and contractors to ensure operators in the commercial real estate sector can benefit from a tailored programme of work when it comes to sliding doors. Each is designed around specific budgets and offers bespoke solutions, with our design consultation, product specification, order management, ongoing support and after sales care included as standard to guarantee customers the levels of accuracy and attention to detail they require for every part of a project.