Introducing CEMEX ONPOINT, for when your mortar colour has to be absolutely on point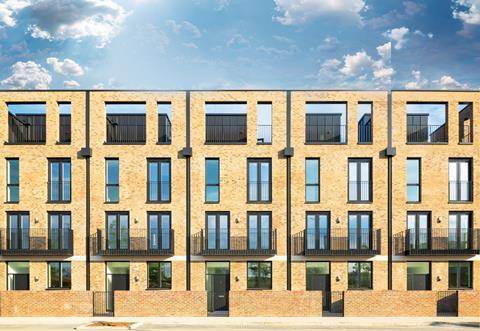 A pointing mortar formulated for quick, clean gun injection and to support sustainable offsite construction, CEMEX ONPOINT is available in a wide range of colours to complement the bricks and enhance the aesthetics of any architectural project.
The highlights:
A consistent factory-produced coloured mortar that will ensure you always get the same colour no matter how many batches you require
Over 35 colours to complement masonry products or the existing mortar
Colour match your build – we can help colour match the mortar you require
Doesn't fade – 100% synthetic iron oxide pigments guaranteed not to fade
Manufacturing Standards In Mortar Production
All of our mortars conform to British and European standards and are factory produced for consistency and reliability. Our experts can advise on conformity to standards as well as strengths, colour and working with different brick and block options.
Find your coloured mortar here.
Case study: Rochester Riverside Development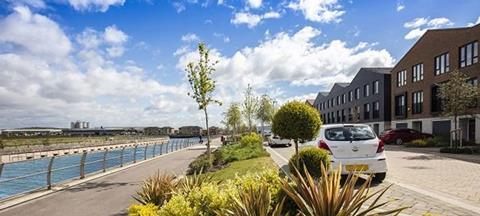 Rochester Riverside is a flagship project in the Countryside Properties regeneration programme. Extending from Rochester Bridge to Doust Way, the project will provide new homes and jobs for Medway as well as sustainable benefits to the community.
To embody the aesthetics of the architectural design, the client wanted colour compatibility between the mortar selection and the specified bricks chosen for the project. This posed a challenge due to the number of different brick types specified, with a consistent mortar required to match the various types.
The specification team developed a close working relationship with both the customer and the architect, working to ensure they could facilitate the correct mortar selection. This was managed through the supply of coloured mortar swatches and sticks, and the production of trial panels constructed on site. The approach allowed all key personnel involved to understand how the coloured mortar would look in situ rather than a factory setting.
The experts in mortar made colour recommendations for the project and following an extensive trialling period, a selection of coloured mortars and white mortars that complemented the aesthetic qualities of the specified brick were supplied. During the supply stage, the mortar was factory produced to ensure colour consistency and quality throughout, working with the customer to meet all quality and accreditation standards.
Not only was the objective of an aesthetically pleasing mortar achieved, but the team also helped to manage unnecessary waste and time through the supply of a consistent quality.
Client Medway Council and Homes England
Customer Countryside properties and Flahive Brickwork