January saw first year-on-year drop in almost five years, latest Future Trends survey finds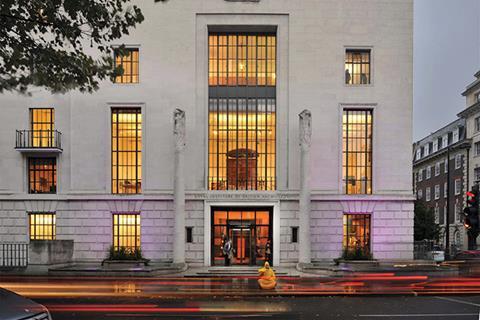 RIBA's latest Future Trends barometer of architect confidence has recorded improving sentiment among UK firms but a year-on-year drop in the value of work in progress at the start of 2018.
The just-published findings from the most recent survey, which takes in the experiences of practices of all sizes, found architects report the value of work in progress in January was 4% lower than it had been in the same month the year before.
RIBA said it collected data on the value of in-progress work on a quarterly basis, and that the dip recorded in January was the first year-on-year reduction forming part of its Future Trends research since April 2013.
Nevertheless, the finding chimes with anecdotal evidence gathered in late December and early January as part of BD's New Year Survey, where respondents highlighted the emergence of a more stop-start attitude towards projects on the part of clients, and intense fees competition.
Overall, January's Future Trends Workload Index saw architects' confidence improve, rising from the +8 figure recorded in December 2017 to +12 in January.
On a region-by-region basis, the survey showed architects in the capital under the biggest cloud of pessimism with an index score of -14; meanwhile Scotland and Northern Ireland registered scores of zero.
Practices in the South East outside of London were the most optimistic, with a confidence score of +39, with counterparts in the Midlands and East Anglia almost as chipper – registering a score of +25.
RIBA said there was little variation in confidence when the responses from architects were filtered by practice size.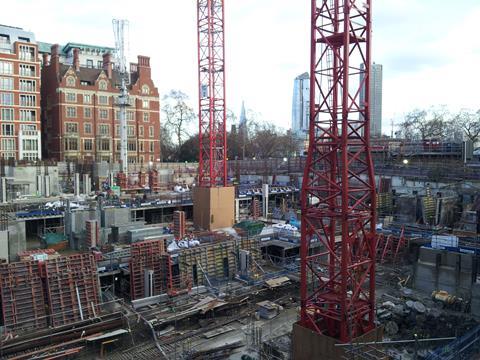 Among work sectors, private housing retained pole position in terms of positivity among architects, continuing its upward momentum from +9 in December to +13 in January.
Sentiment on work in the commercial sector went in the opposite direction, dropping from +8 to +1, while workload forecasts for the community sector and the public sector remained mired in negative territory, with no overall growth predicted in the medium term.
RIBA executive director for members Adrian Dobson said the overarching picture from survey participants' January responses was that there was a "steady market" for architectural services.
"While London, Scotland, Northern Ireland and Wales seem slightly more pessimistic, practices generally seem to have entered 2018 with an uplift in confidence," he said.
"A number of practices interestingly noted a reduction in the number of CVs received from job applicants, particularly from EU architects, an undoubtable result of the uncertainty surrounding the Brexit negotiations."
The RIBA Future Trends Staffing Index for January was unchanged from December.