The LFA offers a host of tours. Here are a few of them.
While the big names and big themes of this year's event may grab the headlines, the festival programme showcases film screenings, family activities, student shows, architecture evenings - and tours. Whether by foot, bike, bus or boat there are lots to choose from. Quite a few are repeated so if you miss one, chances are it'll be on again at another time.
For a full programme, go to http www.londonfestivalofarchitecture.org
Pamela and Sharlene's Tack-On Tours present: The Ugliest Buildings in London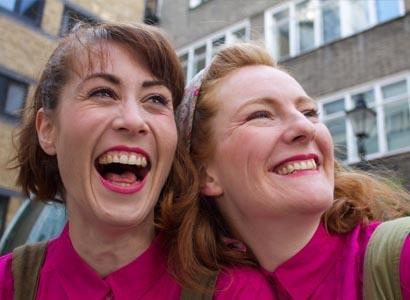 07 June | 10:00 - 14:00
Meeting point: Goodge Street Underground Station, 75 Tottenham Court Rd, W1P 9PA
Ugly buildings, ugly people, ugly art, ugly London city! Join Pamela and Sharlene on their historical walking tour, as they share their love for the human side of the capital's architectural underbelly. You will witness things that are better left unsaid, unstated and unseen. The stone steps of Holborn station to the abject exterior of the bla bla bla…Who dreamt these spaces up and who designed them? There is no accounting for taste!
An informative and funny parody of the walking tour, Tack-On Tours reveals that like most places and spaces even the ugly can be beautiful.

Two tours a day:
10am and 2pm
Road Trips by Routemaster - Stephen Bayley on South London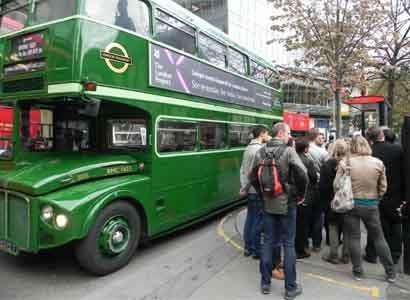 07 June | 14:00 - 17:00
20 Grosvenor Gardens, Victoria, SW1W ODH
Our Routemaster road trips offer passengers new perspectives on London's distinctive neighbourhoods. Presented by some of the city's best-known critics and commentators - including Tanya Gold and Stephen Bayley - this series sets out to explore the characters and cultures found in our capital city. Riding on our beautifully renovated double-decker Routemaster coach, you'll hear commentary from one of our guest speakers who'll present their personal architectural highlights of one of London's unique places.
Capital Within the Capital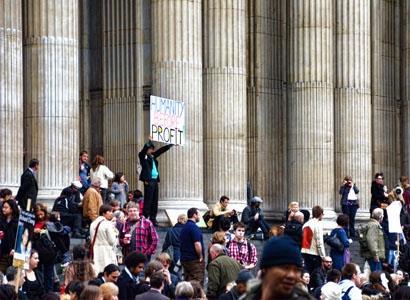 08 June | 14:00 - 15:00
Meeting Point: The square in front of Guildhall, Gresham Street, EC2Y 7HH
On a walk around the Square Mile Tom Wilkinson (author of Bricks and Mortals: Ten Great Buildings and the People they Made, Bloomsbury 2014) explores the birth of financial institutions like the Bank of England and its much-mauled neoclassical home by John Soane, asking how and why it has been changed over the years. Across the road lies the Mansion House: this and the gothic Guildhall are backward-looking relics of an earlier system, the medieval guilds which gave rise to the bourgeoisie. And nearby are the insurers who first met in Georgian coffee houses, and now have the most futuristic homes in England - Lloyds of London and the Gherkin. Why are they so keen on transparency, and what do their walls of glass really reveal? Finally, by looking at James Stirling's 1 Poultry - a postmodern edifice seen by some as an act of apostasy by a former modernist - Tom Wilkinson introduces the different actors who battled over the construction of this building and asks who can reign-in capital's exuberance, which inevitably leads to bust. The Prince, the developer Lord Palumbo, the arch-modernist Mies van der Rohe (whose proposal for a stark black skyscraper was eventually rejected in favour of Stirling's stone-clad kitsch), the planners, and the conservationists all struggled for decades for control of this central node of capital within our capital. And though it may seem that the capitalists always win in the end, recent events suggest that this might not be inevitable. Four bankers have jumped to their deaths from the restaurant on the roof of 1 Poultry since 2007, and building elsewhere in the City ground to a halt as capital dried up after the credit crunch. Today, however, the cutely named towers - the Cheese Grater, the Walkie Talkie, the Helter Skelter - rise once more.
London Housing Projects Bike Tour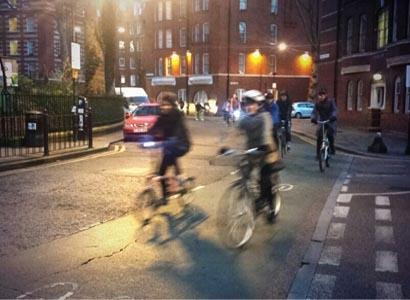 14 June | 10:00 - 16:00
Meeting Point: Arnold Circus, Boundary Estate, E2 7ES
The bike tour is a collaboration between the AA Night School and blog Love London Council Housing and is led by Sam Jacob and Andrea Klettner. It also coincides with the opening month of A Clockwork Jerusalem, the exhibition at the British Pavilion during the Venice Architecture Biennale and is run in association with this and the British Council.

Its aim is to show participants a selection of housing across the capital over the last 100 years, leading to a discussion – led by a panel of experts – about London's current housing crisis. The bike tour itself will start at London's first social housing estate, the Boundary Estate, snaking its way to Thamesmead via a series of 1960s housing (including Balfron Tower, Robin Hood Gardens), Peabody/Guinness housing (such as Bethnal Green) and new-build developments (such as Royal Arsenal, New Festival Quarter).

The tour will cross the river using the Woolwich Free Ferry, then follow the Thames path ending at the Southmere Estate, Thamesmead.
Holden Goes West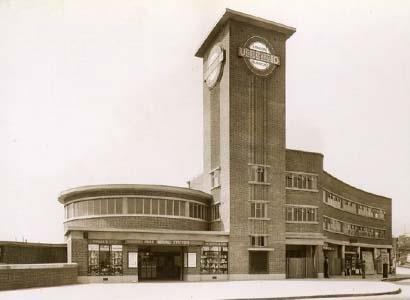 21 June
Meeting point: Sudbury Town station, Station Approach, Wembley, HA0 2LA
Transport for London and its predecessors have a long history of investing in transport infrastructure that meets the challenges of serving the capital's population and delivers high-quality architectural design. This tour is part of a series of talks and tours around the city presented by the London Transport Museum which explore how London's transport has responded to the themes of human capital and capital investment. From architect Charles Holden's influence on the Piccadilly line in the early 1930s to the design of Stockwell and West Ham bus garages, we look closely at public architecture and how it has responded to the changing needs of an expanding, globalised city.