By working with specialist lenders, architect-developers can leverage their own investment and get more creative ideas off the ground, writes Roxana Mohammadian-Molin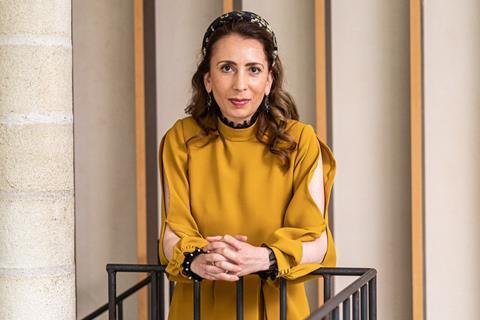 There used to be a misconception that architects would do better by only focusing on design and that they did not know the financial, economic, and investment sides of the business. However, as development finance lenders working closely with property developers, we've seen in recent years that more and more architects are proving this wrong and dipping their toes into development. But one area where we often see them struggle is with the funding of their schemes.
When architects turn their hands to development, they tend to have an immense advantage over their competition. To begin with, they understand the building process and are expert in all project phases: from budget management and site analysis to construction techniques and managing contractors.
They can also monitor and manage procedures, plan and negotiate with clients and contractors, handle construction contracts, direct the project team, and specialise in certain typologies. They can also help ensure that work is completed on time and within budget – which matters more than anything.
However, funding is an area where the architect-turned-developers tend to struggle more than other developers. As a result, we often see them self-funding their schemes as opposed to seeking external third-party funding.
I recently had a case where a senior architect had been self-funding a number of very high-quality schemes that many lenders would have been delighted to fund. When I asked him why he had not sought external finance, he simply said that he believed that trying to get external funding would be too difficult and time-consuming and that he didn't know where to even start.
But development finance is not a dark art
This might sound like an extreme case, but it reflects the point I'm trying to make: despite the many advantages they possess over their competition, architect-turned-developers often put funding on the backburner or underestimate the importance of external funding in order to scale their development business.
Now, let me be clear, development finance can be difficult for all property developers to unlock. A survey of almost 200 SME home builders across England and Wales carried out last year by the Home Builder's Federation revealed that access to finance remains one of the key barriers to housing delivery, even though stark regional differences exist.
18% of respondents in the North and 24% of respondents in the Midlands saw development finance as a major obstacle, as compared to just 3% of respondents in the South.
Sadly, many SME housebuilders see development finance as a challenge that is preventing them from reaching their ambitions for growth and threatening the existence of some. Others see it as a dark art that's difficult to untangle, owing to development lenders having different levels of appetite, varying onboarding processes and providing limited certainty as to getting a deal done.
So, it is not surprising that many architect-turned developers decide to turn their back on development finance and instead opt to self-fund their schemes. However, by doing so they are also giving up many potential advantages of obtaining external funding such as being able to leverage their own capital to complete larger projects, risk diversification and the ability to scale their development business faster.
But development finance is not a dark art. I should know, as Chief Strategy Officer at development finance lender Blend where transparency sits at the core of how we support the developers we work with.
What is true though is that development finance is a very specialised space that needs experienced lenders who appreciate the many challenges of being a property developer. To name but a few, these include securing trades and the risks of planning delays and cost inflation – this is to run the gauntlet of being a developer.
After all, no two development proposals are there same
So, developers have enough on their plate and the last thing they want is the added complexity of funding. That's why developers need a lending partner who can add value to their journey by taking the funding challenge away from them.
This is why over the past few years we have seen a shift towards specialist lending in the construction industry, with developers preferring to work with lenders who only focus on development finance. A truly specialist lender, can put on a developer's hat to grasp the challenges they face, from finding the right site at the right price through to the final unit sale and everything in between.
Specialist lenders often adopt a more flexible approach to lending and that's why they are a particularly good option for architect-turned-developers. To begin with, they assess schemes on a case-by-case basis, not the 'it doesn't quite fit in the box' or dreaded 'the computer says no' response that developers might otherwise receive from a high street lender.
Then when it comes to the funding itself, specialist lenders are more likely to offer tailored funding solutions that work for the unique and changing needs of a specific scheme with a unique design. After all, no two development proposals are there same, there are a myriad of variables that can drive different outcomes.
That's why many specialist lenders are happy to advertise their solution-focused approach to lending with deep development experience at every level within their lending teams. Property developers, especially architect-turned-developers, appreciate this highly personalised and tailored service to lending and the supportive approach to navigating the challenges of funding.
That means that they can focus on what they do best, designing, building and developing much needed homes in the knowledge that they have a funder who speaks their language and understands their business.
Postscript
Roxana Mohammadian-Molina is chief strategy officer at Blend, a specialist development finance lender that funds mid-sized property developers across the UK