Gillian Darley looks at the creative benefits and tensions for architects who collaborate in life and practice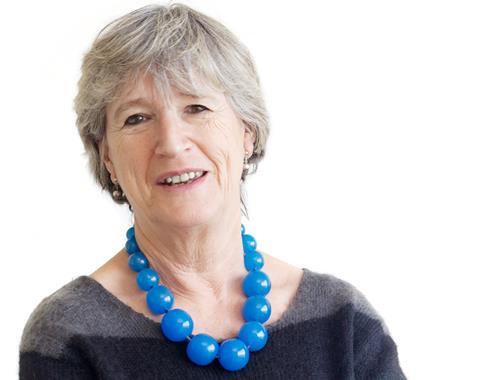 Creative collaboration comes in many forms. I have co-authored books with people I trust and admire on several occasions, and as long as the lines of responsibility are clearly drawn from the beginning, all goes well. But no collaboration is closer than that between architect partners, those who choose to live together as well as work together. This was very clear, the points made with clarity and honesty, in two recent talks in London by American husband-and-wife practices.
This year's Architecture Foundation's John Edwards lecture was presented by the LA- (Santa Monica) based practice, Johnston Marklee (Sharon Johnston and Mark Lee) marking their admiration for the work of the Swiss artist Peter Fischli, who was on stage and in the discussion as the third party. As the pair ran through recent work, (including as artistic directors of the Chicago Architecture Biennial 2017) words such as deadpan, ordinary, familiar, peppered their talk. Only afterwards, considered against the wit and originality of the work they were showing, did it occur to me that they were applying surprisingly low-key, even domestic, terms to their own creative process. Their collaboration both inside and outside the practice, and their evidently strong relationship, pointed to a continual discussion, topics that just keep running, even if normality must always reign at home, for as Mark Lee says, "the desire to design everything sucks the air out of the room".
When Todd Williams and Billie Tsien, architects for the Obama Centre in Chicago, spoke to a Royal Academy audience a few weeks later, they spoke of being "slowed down by argument". In particular this was in relation to "the importance of saying no", suggesting that collaborative reality must have a counterbalance, in their case the differences between them. Todd belongs, Billie doesn't, they say, offering a shorthand for a 40-year relationship, (and a son) for much of which they lived in the same extraordinary apartment, a studio in the tower of the Carnegie Hall.
In their presidential commission in Jackson Park, Chicago, the starting point has been story telling. Barack and Michelle Obama stand for beliefs and values, those being undercut on every side, and above all stand for the strength of words. The digital centre (being paper-free it is no longer called a library) is being designed around social function and imagery, a lantern signifying coming together. As Billie Tsien says of their working relationship – and above all, I suspect, in this symbolic commission – "we have to listen to each other, we are good at listening. We lose ourselves in a project, but the words are there to hold and remind you".
As British husband-and-wife architects Cany Ash and Robert Sakula make plain in their refreshingly honest essay in A Gendered Profession (RIBA, 2016) the continual oppositions between a couple are the point. From the battleground (their word) of ideas, tempered by respect and interest in what the other thinks, comes the work. As for gender, they see it as a spectrum, both enriching and constraining their thinking over the 30 years in which they have lived and worked together, three children later. Nothing is harder, they argue, than working with your partner "except when … an idea, or a brave client, throws you out of deep ruts into a smooth, warm slipstream where work is all-consuming and productive, and conversations are intense and exciting". Then come the rocky patches, when collaboration seems almost perverse, followed again by smooth periods, a return to the happiness of "the shorthand we've developed and the double brain we share".