Gillian Darley hails a new generation learning from the Quakers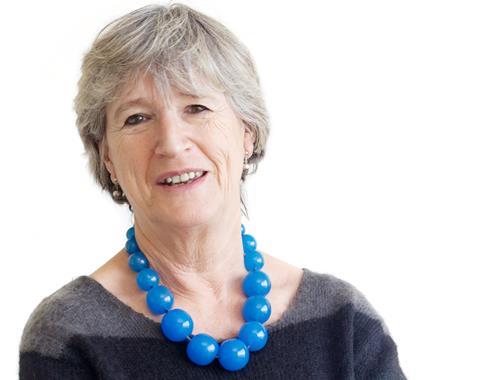 Back in another century, I wrote a book titled Villages of Vision about different versions of the planned community. I concentrated on places that had been built at a stroke and for a reason – be that aesthetics and expediency, expediency plus philanthropy, philanthropy laced with utopianism or, very rarely, sheer unadulterated utopianism.
Garden cities and new towns were there in the shadows, but only by association.
Now, several new ventures are under way, urgent measures of self-help at a time when wider society offers little. They include co-housing, different versions of self-build, varied funding arrangements, and help for different demographics, especially the shifting needs of an ageing population. And some have deep roots – the latest a design competition, Reimagining the Garden City, being run by the Letchworth Garden City Heritage Trust on a hundred acres of their own land. Due to the force and applicability of Howard's ideas, particularly the adherence to land value capture which brings in some £5m annually to the garden city, some interesting ideas are afoot.
Already managing some 2,500 housing units, the Joseph Rowntree Housing Trust has built on the seeds planted in New Earswick, the original Rowntree garden village, to develop Derwenthorpe – a sustainable, mixed-tenure, self-governing small community.
When it opened a couple of years ago, phase 1, designed by Studio Partington, was garlanded with prizes and affirmation. Next will be a new venture, New Lodge, next to the Folk Hall back in New Earswick. Those Quaker principles – and chocolate revenues – informed by the progressive social agenda of the Joseph Rowntree Foundation have proved solid gold. Derwenthorpe is considered "a model village for the 21st century".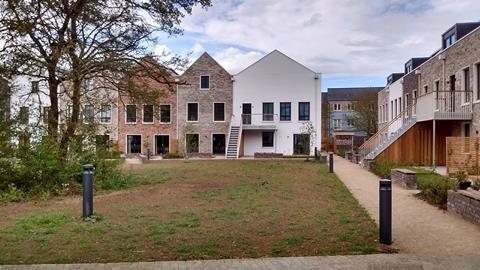 Within the last weeks, Nationwide has announced that it will become a not-for-profit housebuilder, starting with Oakfield outside Stroud. Working with Igloo Regeneration, a new breed of developer, the old mutual is committed to accommodating the stated preferences of locals (including lots of cars, and dogs) within a design brief that will aspire to reintroduce those neighbourhood qualities – especially more interchangeable private and public space – so absent from the volume housebuilders' efforts. Watch that space.
To the north of Cambridge, Town, another new-style development partnership, has just unwrapped Mole Architects' Marmalade Lane, an exemplary co-housing project which pulls together several strands of enlightened thinking. Town became involved in 2014 and has been "there in the background annoying everybody", as they put it, to seemingly excellent effect. K1 was a small segment of a huge development site, Orchard Park. After a housebuilder fell victim to the 2008 crash, landowner Cambridge City Council joined forces with the local co-housing group, formed in the early 2000s, to take K1 forward.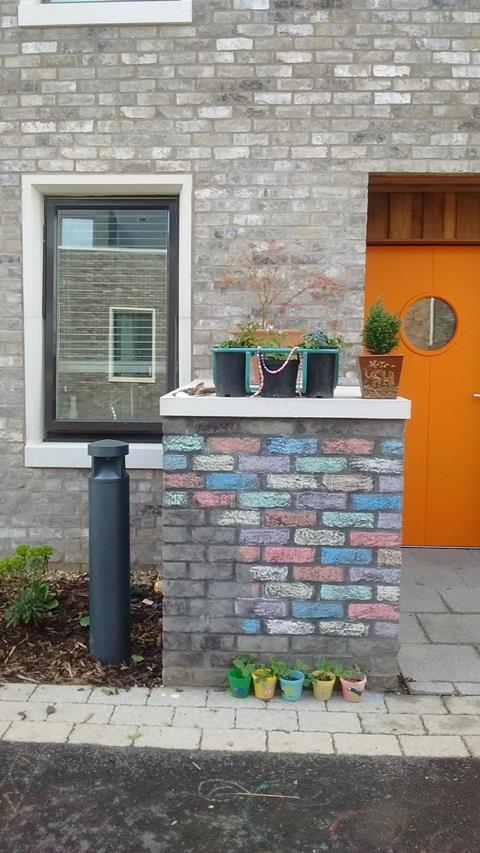 Now, in 2019, it has finally leapt from inception to completion, every step having required the support, wisdom and flexibility of sundry people and authorities, those who drew up the 60-page brief presented to Town and Mole Architects on their appointment. At every point, from decisions handed to individual householders on brick colour or layout, through to the generous shared spaces and facilities, this has led to a strong sense of ownership, the particular reward of co-housing.
One resident told me that her three-year-old had gained immediate confidence, being outdoors in a safe space enclosed by the terraced houses or on the traffic-free "lane" behind. After the inexorable rise of the gated community, now we are relearning the simple virtues of neighbourliness.
Currently there are many co-housing groups in waiting but scarcely any sites. But now the ball is rolling. Experiences, admittedly never entirely comparable, are being shared by a growing band of eager proselytisers. Working at Marmalade Lane, Meredith Bowles, director of Mole Architects, has been knocked sideways by the "inspirational" determination of his clients.
Co-housing is not for the faint-hearted but, looking around this site, it is hard to disagree that (in the words of one resident) the end result might feel like a dream come true.