Social value is easy to pursue when working for communities and enlightened clients – but what about all those projects when the client isn't quite so interested, asks David Rudlin
Some time in the early 1990s, a group of tenants from the Hulme council estate in Manchester sat in the local project office to interview architects. Throughout the day practices turned up, parking amid the travellers' buses in the car park, smoke rising from their wood-burning stoves, and picking their way through the litter-strewn verge, not sure what to expect.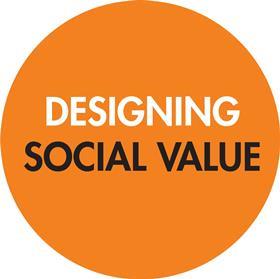 The tenants were from the Homes for Change cooperative, who had set three criteria to guide their choice of architect: a willingness to work collaboratively, a commitment to sustainability and an ability to produce bloody good architecture. Rather than appoint a community architect, the head-strong group decided that they could teach architects to consult, and even about sustainability, but they couldn't make them good designers. So, the architects who were interviewed, (one of whom turned up in a Porsche) had generally never done this type of thing before.
Over the next few years the coop worked with George Mills and Ian Beaumont – the M and B of MBLC Architects – to create an amazing building. They spent happy afternoons photocopying schemes from the office library to make "mood" boards of what they wanted. They visited interesting schemes and ran workshops, including one where the building was modelled in plasticine. It was fraught with difficulty but the resulting building was a truly joint effort.
Four of the coop members (myself, my wife Hélène, Charlie Baker and Nick Dodd) went on to set up Urbed's Manchester office in the completed building. Urbed had been around for 20 years and was known as an urban regeneration consultancy. We set about turning it into an employee-owned cooperative and urban design practice which would fulfil the three requirements that we had set the Hulme architects: to treat the community as the client, to focus on sustainability and to treat design seriously – which I guess would today be called social value.
We have over the years applied social value principles to the way we operate the business: how we employ people, our procurement policies, how and where we work etc. However, we are a small practice and the impact of how we run the business is nothing compared to the impact of just one of our masterplans. This raises questions about how consultants develop the idea of social value in a property market that is not always interested.
The impact of how we run the business is nothing compared to the impact of just one of our masterplans
Over the years, we have been fortunate to spend time working collaboratively with communities. With the Glass-House and the National Tenants Resource Centre, we ran courses for more than 100 council estates facing redevelopment in which tenants built masterplans for their estates – in plasticine, of course.
We spent fascinating, if sometimes uncomfortable, weekends sitting in draughty halls trying to talk to local people about urban design. We drew permeability plans in neighbourhoods divided by "peace walls" in Belfast, had to contend with tenants sneaking Barratt show houses into our mood boards, and tried to persuade an estate overrun by gangs in Edinburgh that gated communities were not a good idea.
The plasticine was the key. As soon as you give someone plasticine, no matter how cynical or angry they might have been, they hold it to their nose, smell their childhood and start to relax. By getting people to play, we were able to address very serious issues.
But of course we also work for commercial clients who, as my fellow columnist Martyn Evans points out, tend to prioritise profit over social value. We do have clients (including Martyn's company) who share our values and who we love dearly, but we have an ongoing debate in the office about how to deal with less enlightened developers.
At a recent meeting of the Manchester zero carbon property forum, there was a suggestion that consultants should be turning down all work that wasn't zero carbon. This might have been based on irrefutable logic, but it made the architects in the room look very uneasy because their offices would not survive long if they did this.
There have been occasions when Urbed has turned down work, but this is rare. We often work on schemes and for clients that do not always prioritise social value or sustainability as much as we would like them to.
We do so because we need the work, of course, but also with a view to making their schemes better. Our aim is to engage positively with these clients to involve local people, to address car dependency and sustainability and to create rounded communities.
We rarely achieve everything we would like, but it is arguable that we make more of a difference on these schemes than we do when working for clients who were already committed to doing the right thing.