Ben Flatman talks to Yolande Barnes about whether we are on the verge of a new era of urban depopulation, as predicted by Peter Hall 20 years ago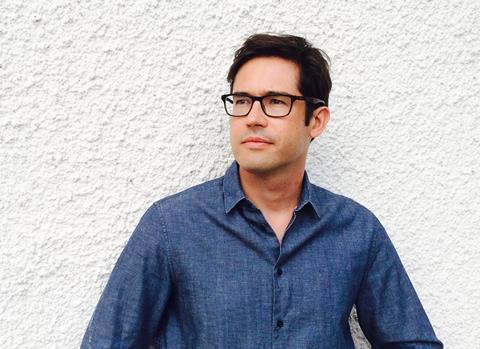 During my time as an architecture student around the turn of the millennium, few if any of us were designing on computers and mobile phones were still a bit of novelty. It almost seems like a different world and once again it feels like we might be on the cusp of major change.
I don't recall much from the architecture lectures I attended at that time, but I do remember one given by Peter Hall, the Bartlett's highly influential professor of planning. The lecture may not have represented his settled view, but on this occasion he predicted a future in which the economy would become increasingly dispersed, with people working remotely from wherever they chose. He also envisaged an on-going blurring between urban and rural, with many choosing to leave the cities.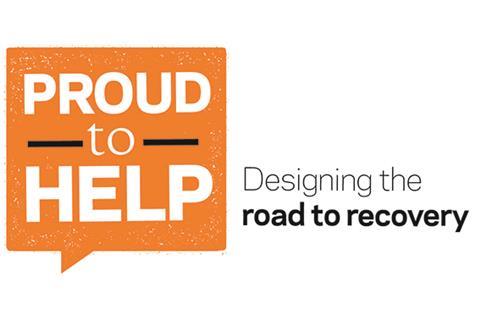 At the time cities around the world were in resurgence and what he was proposing seemed a remote and, to me at least, not entirely desirable vision. I've often thought about that lecture since, and sometimes felt that Sir Peter might have got it wrong. The two decades since have seen a massive agglomeration of wealth and innovation in ever-denser urban clusters. It also seems that for many people globally, the city is not only where they need to be but where many choose to be as well. I wonder now, though, whether covid-19 might be about to provide the kind of impetus that could make Sir Peter's prediction a reality.
The immediate impact of the crisis on our cities has been rapid and shocking. The initial lockdown emptied streets and offices, giving an impression of almost apocalyptic urban depopulation. Social and cultural lives have been upended. Most unprecedented perhaps has been the suspension of large parts of the global economy, the long-term consequences of which remain unknowable. Much will depend on how long before a vaccine is developed. Less optimistic scenarios envisage the world living with physical distancing and restricted face-to-face interactions for years.
As millions of us have discovered, when our domestic environment becomes our office, our perspective on our homes alters radically
For commercial real estate the requirements for physical distancing as the lockdown winds down are going to have significant consequences, at least in the short term. In China, high-rise office buildings are imposing distancing rules in lifts, severely limiting the flow of people in and out of workplaces. Many companies are already seeking to offload commercial floor space or renegotiate rents. Fundamental questions are being raised about the viability of densely packed coworking environments, open-plan offices and hot desking. Will these models survive covid-19? With other likely restrictions on how many people can actually occupy offices at any one time, the long-term result could be that the economics of commercial offices require a complete rethink.
The short-term pressure on the economy to disperse is already huge. When I recently spoke to Professor Yolande Barnes, chair of the Bartlett's Real Estate Institute, she was keen to point out that the virus could lead to a more polycentric economy, both at the national and neighbourhood level. "This is going to change the psychology of how we approach our cities, both in terms of height and density," she said. The implication is that the requirement for distancing is not only going to reinforce existing trends towards remote working, but that it's going to put a premium on the quality of our environments.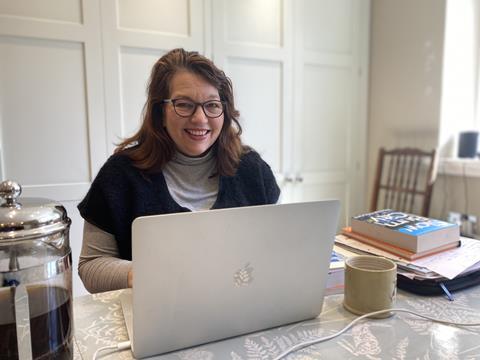 Professor Barnes highlights how covid-19 might accelerate changes in attitudes to the home and neighbourhood as workplace. As millions more of us have discovered in recent weeks, when our domestic environment becomes our office, our perspective on our homes alters radically. The same applies to our streets and parks, all of which take on an added importance when movement is severely restricted. Many of us have become much more intimately acquainted with the places in which we live, finding either a newfound appreciation for them, or greater awareness of their limitations.
Of course, there is a historical pattern that suggests most aspects of our lives will revert to how they were previously, driven by an underlying desire among many of us to return to business as usual. And aspects of life will doubtless eventually return to "normal". But the magnitude of the current disruption coupled with the pace of existing technological disruption seems to make lasting change more likely than after past crises. At the very least, millions of incremental alterations to daily life induced by the lockdown will change our perspective on the city. The way in which many of us live has been nudged in unexpected and sometimes surprisingly positive new directions.
Not having to trudge into work every day is already widely being seen as one of the most beneficial effects of the lockdown, at least for those fortunate enough to have jobs that allow home working. This sudden dispersal of the workplace may prompt some firms not only to allow staff to work more flexibly, but even to get rid of their physical office spaces completely. Professor Barnes reports that in the midst of the lockdown some London architectural firms were already doing this.
For other businesses the result could be a move to more satellite offices beyond our main cities. We know that London in particular is prohibitively expensive. Technology, new opportunities and the demands of staff were already driving some companies to spread their geographic reach wider. This polycentric model could help rebalance the UK economy, allowing people to base themselves where they can afford to live, rather than sucking the young inexorably towards grossly overpriced housing hotspots.
And behind all of this, even before the virus hit, there was already evidence emerging from the US and elsewhere that the three-decade-long trend of young people being drawn into cities was beginning to turn. In the four years prior to covid-19, more people between the ages of 25 and 39 left big American cities than moved to them. During an incredibly influential career Peter Hall made many prescient observations about our urban future. If Professor Barnes is correct, he may yet be proved right once again.