Is it PR you need, or will the extra work it brings simply expose more fundamental problems in your practice? Martyn Evans considers the options for stressed-out architects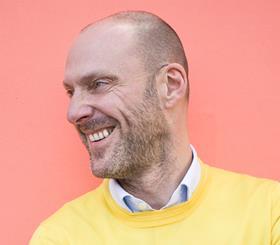 In his book The E Myth Revisited, author Michael E Gerber describes the entrepreneurial myth – that most people who start small businesses are entrepreneurs. He suggests that most small business owners operate under a fatal assumption that anyone who understands the technical or creative work of a business can successfully run a business that does technical or creative work. Read: architects.
I spend a lot of time talking to architects, particularly those who run small practices. I'm a property developer and I've been, for six years out of the last seven, a board director at a large company, so I'm often asked for advice about how to find new business, how to break into markets that seem out of reach and, mostly, how to manage growth. These questions are usually delivered with furrowed brows above stressed and exhausted faces. The architects who ask them are juggling valuable long-standing clients, new, demanding ones and a growing staff who want advice and decisions and to talk about pay-rises, maternity leave, holidays and whether they can move on to a flexi-time arrangement between London and Copenhagen. Then there's the VAT return, the competition that you'll do if you can find time, the invoicing and the staff appraisals. Never mind the exhibition that's over before you get round to going.
There's never one solution to these kinds of problems. In fact there are a whole range of support services for architects who find themselves in need. PR companies will offer to lift a practice's reputation, shape its presentation and even introduce it to potential new clients. What is often misunderstood, though, is that hiring a PR company will pretty much always lead to a greater workload – a good, enthusiastic team out in the world talking up their new client will mean an avalanche of requests for pictures, interviews, articles and speeches. If not managed properly this just becomes a greater burden and, if successful, more meetings, pitches, competitions and… work.
Then there are the business consultants who will help you understand how better to organise your business for growth and profit. They'll help you to work out new organisational structures, how to manage clients, how to resource jobs and how to run a successful business development campaign.
What both of these consultants will do is make your business more successful. They will re-structure it, propose new processes, suggest new approaches to the market and raise its profile. What neither will do is help the principal architect to be a better manager, understand whether that is what they were born to do in the first place or whether they should hire someone else to run the business. For that you need a coach.
Coaching is one of the fastest-growing business support services. Its focus is on the individual rather than the business. It's not prescriptive, it doesn't tell you what to do. It helps the business owner to understand their own potential as business leader, to learn techniques to manage that potential and to see more clearly a path to a successful future.
Before training to be a coach, Louise Rodgers of Eidyia was a partner in a successful PR and communications agency specialising in architecture, development and planning. "I have coached a number of architects," she says. "They have very common problems, mostly around how to cope with growth in their business while trying desperately to hang on to what inspires them – the creative work of being an architect." Rodgers sees her job as one that helps her clients tease out a solution that works for them and, she says, it's always a very personal one. "In coaching we believe that the mind that holds the problem holds the solution, so it's not my job to deliver a template for a new business but to help my clients develop their own personal understanding of how to do it in a way that is right for them."
Perhaps the answer is, as so often, to develop a basket of support from different sources. What's crucial, though, is to understand that just because you're a good architect doesn't mean you can be a good entrepreneur. Those who recognise that have already taken the first step to running a successful business.
Postscript
Martyn Evans is the development director for the Dartington Hall Trust and was formerly the creative director at U+I