Start by handing over your creative work to colleagues, says Martyn Evans. Then pick up the phone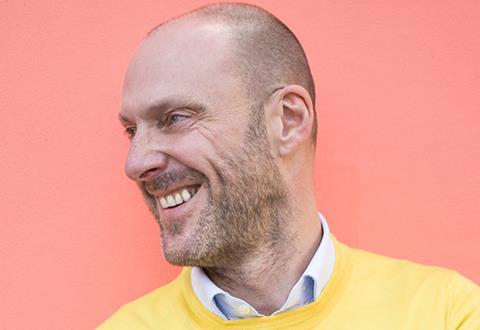 As the government, health bodies and others involved in our welfare plan for any number of routes back to normality, economists are also scenario planning to try to understand what will happen to our economy in the coming weeks and months and what the longer-term outlook is. There are some very clever minds at work in the Treasury, in think tanks around the country and in large businesses. But how are small businesses in our industry supposed to act when it feels like the power to control what happens is limited at best?
The answer is scenario planning. A briefing from our economic advisors last week set out how they are thinking about what will happen over the coming year.
They see three possible routes to recovery, each named after the shape of the curve that describes it: In a V-shaped recovery, the number of coronavirus cases peaks within weeks or months and begins to decline. Economic activity then takes a sharp up-turn and begins a sharp, smooth recovery.
Scenario two describes a U-shaped recovery where the virus continues to spread until a vaccine is found and the economy takes a more gradual upturn, rebounding strongly because the financial infrastructure is still in place to allow it.
The third scenario is an L-shaped one where the economy bumps along the bottom for some considerable time after we are over the worst of the infection.
It's impossible to predict which outcome is most likely, but the scenario planners are constantly watching for every government action, development and statistical movement and revising their mapped outcomes accordingly. There is no reason why our industry should not do the same.
Evolving government policy on furloughing, small business loans and tax, business rates and VAT holidays are already helping but there is more small businesses can do to prepare for a range of outcomes.
Be tough. Take your list of creditors, start at the top and plead for their support
Small business owners need to focus on protecting the future of their businesses probably more than ever. That means doing exactly that: focusing on the business, not the work. If you run a practice, now is the time to lean on your senior colleagues who are still working and hand over all your client work, leaving you to run the business. It's fascinating and troubling how many owner/managers of small creative businesses hire clever, experienced senior associates and yet retain an iron grip on the creative process, often at the expense of the management of the business.
In his book The E-Myth Revisited, Michael E Gerber argues it's a myth that most people who start creative businesses are natural entrepreneurs. They're creatives, and because they retain too much control over the creative or technical work – their original motivation – they pay too little attention to the management skills needed to ensure their business's long-term sustainability.
Never has there been a better time for the myth to be challenged. Architects who run their own practices must learn how to become better entrepreneurs. They need to do it quickly to keep their business afloat – but it's a change that will stand their practices in good stead for the future, because it's what they should have been doing all along.
Louise Rodgers, who runs the coaching practice Eidyia and writes on these pages, runs a programme called Step Up with her business partner Rachel Birchmore. It's a coaching programme that trains senior associates to, literally, step up and take more responsibility for the running of client work and day-to-day management of the business, leaving managing partners free to concentrate on strategy and future business planning. They argue that it's crucial to push responsibility down to senior colleagues, not just to free up the business owner, but to motivate and retain those who can run the business in the longer term.
What will happen if your business contracts by 10% over the next six months? What about 70%? The first might be manageable, the second sounds much tougher to deal with but, given that both are entirely possible, the sensible thing is to plan for either and happily tear up the doomsday scenario when it doesn't come to pass.
In tough times, cash is king. So that should be your first focus. Those who owe you money might plead difficulty but you can bet your life on the fact that they are having the same conversations with their customers. So, be tough. Take your list of creditors, start at the top and plead for their support. In times like these, honesty and straightforward conversations are by far the best way to proceed. There is always room for movement when negotiating money. Start with the biggest companies who are most likely to be able to cope with payment delays. Make an agreement with them and try very hard to stick to it. You will be surprised how far you can get. But it needs focus, time and attention.
Talk to as many people as possible. Call all your clients and talk to them about your work. Understanding what is likely to happen to their businesses is crucial to you understanding how it will impact yours. Information is king.
Then, when you have a clearer idea of how cash in and out is likely to go over the coming months and what the landscape of work might be, you can start your scenario planning. Plan for the worst, hope for the best. The worst-case scenario might mean planning for some brutal action, but when business survival is the aim there is often no choice.