Product manufacturers, warranty providers and contractors have an essential role in helping architects design truly net zero buildings, writes Andrew Mellor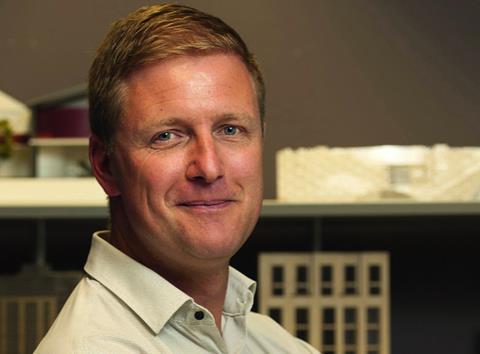 Developed by industry experts and supported by many others, the proposed Part Z of the Building Regulations was introduced to parliament last week by MP Duncan Baker. It was supported by members and its second hearing in the House of Commons will be in mid-March.
Part Z and the accompanying Approved Document Z consider embodied carbon and propose that all major projects will have to produce carbon assessments which consider the construction process and not just operational energy and carbon as Part L does now.
The assessment will lead to carbon targets being established. The proposed assessment method aligns with that of the RICS Whole Life Carbon Assessment and considers the carbon targets set by the RIBA Climate Challenge 2030 and LETI standards. There is real hope that Part Z will become a formal part of the Building Regulations from 2025, when the Future Homes and Future Buildings standards will be introduced by government.
It is imperative that we consider and minimise all carbon emissions from all parts of the construction and built environment industry. Of course, many clients, consultants and contractors are focusing more on net zero but few are yet to fully grapple with whole life carbon emissions including the construction and operational phases of a building.
It is not easy and the industry will have to work together to deliver true net zero buildings. We need clients who will commit now and not wait for legislation, consultants who have the required expertise, product suppliers who provide accurate carbon performance data and contractors who are willing to consider alternative construction approaches.
We will have to design for dismantling, which will very likely change our approach to design and material selection
As the carbon intensity of the electricity grid reduces – and it is doing so more rapidly than was expected – gas is removed from manufacturing processes and electric vehicles are used for material manufacturing and transportation as well as on construction sites, embodied carbon levels will reduce dramatically. This is some years away, but it will happen. Then we will be focusing on virgin material use and considering just how much, for example, iron ore or gypsum is left to enable new products to be manufactured.
New material prices have been rising as we all know, influenced by a number of factors but yet new materials are still cheaper than reclaimed materials. This price gap will surely reduce over time until reclaimed materials are on price parity with new materials and we may even see a day where reclaimed materials are cheaper.
To use reclaimed materials in a much bigger way than we do, the industry will have to adapt. We will have to stop demolishing existing buildings, a process which evokes a wrecking ball and buildings being smashed apart, and start to dismantle buildings to allow components to be carefully extracted for reuse. This dismantling process takes time and needs to be allowed for in project programmes but it will provide financial and environmental benefit. We will have to design for dismantling, which will very likely change our approach to design and material selection.
Manufacturing bricks is hugely carbon intensive and yet today we cement bricks together so that their life is curtailed. Traditionally, we used soft lime mortar which meant that the brick had a life beyond its original use and today reclaimed bricks can be worth three times the cost of a new brick. Considering this as an example, we are going to have to consider how materials are fixed, coated and sealed so that they can be dismantled and reused.
Further considerations include that reclaimed products do not have product warranties but they will need to and a new warranty system will have to be established. Building warranty providers will also have to accept the use of reclaimed materials.
To achieve net zero goals as quickly as possible, the construction and development industries will have to work collaboratively and openly, analysing solutions, sharing data and disseminating knowledge.
If we do not, then we will not achieve the goal.
Postscript
Andrew Mellor leads the development consultancy team at PRP. The practice has been advising what is now the department for levelling up, housing and communities and conducting research around policy and building regulations