AOC completes detailed drawings for fit-out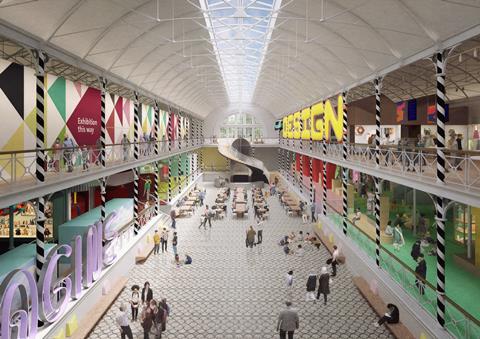 Work has begun on the £13m transformation of the Bethnal Green Museum of Childhood by de Matos Ryan and AOC.
The museum issued a new set of renders by the AOC today and announced it was renaming itself Young V&A. It also announced a string of acquisitions including a skateboard owned by 13-year-old Tokyo Olympic medallist Sky Brown.
The work will not be completed in time for its 150th anniversary next year although activities will be programmed in local schools and elsewhere. The V&A said the museum would reopen in 2023.
The museum also announced it would be issuing a call for a Young V&A designer in residence on October 6.
De Matos Ryan was appointed in early 2018 to design a base build, including structural changes, restoration of the grade II* building, upgrades to lighting and acoustics and new workshop spaces. It won planning consent in 2019.
The site was handed over to contractor Quinn London last month and construction has now begun.
V&A director Tristram Hunt called it a "critical milestone in the most ambitious transformation of the museum in its history".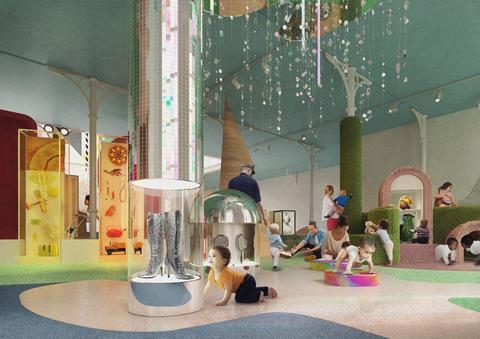 In parallel, AOC – which was appointed to design the interiors in 2019 – is completing final detailed drawings for construction tender which in scheduled for "early autumn".
The plans include three new galleries called Play, Imagine and Design, interactive collection displays, learning workshops, an in-gallery design studio for visitors, a basement reading room and a new café and shop. Imagine will feature an amphitheatre-style stage, Design will have a working studio for children to experiment in, while Play will have a free-play construction area.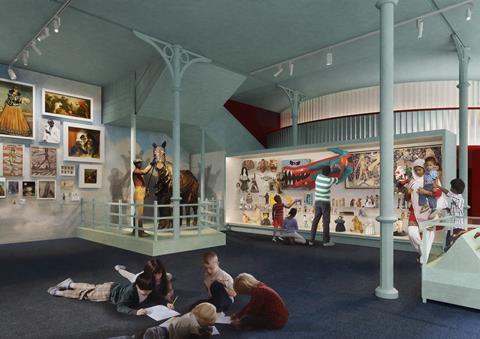 The project is much larger in scope than Caruso St John's celebrated 2006 scheme which focused on the lower floors and added the distinctive entrance hall.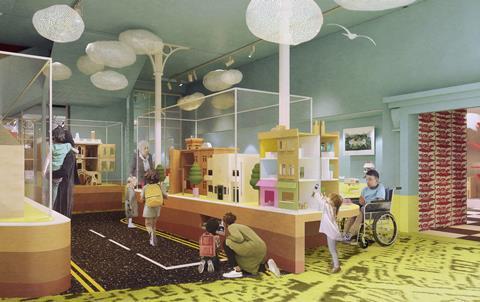 De Matos Ryan beat a shortlist that included Heneghan Peng, Jestico & Whiles, Pringle Richards Sharratt, conservation specialists Simpson & Brown Architects and Opera Amsterdam. The V&A did not reveal the shortlist for the interior project.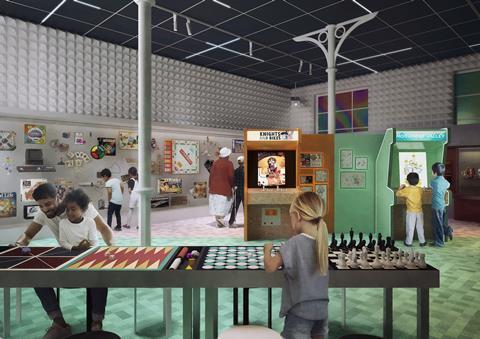 Work is also progressing on V&A East at the £1.1bn East Bank cultural quarter in Stratford where it will have two new buildings – the Waterfront Museum, which is being designed by O'Donnell & Tuomey, and the Collection & Research Centre at Here East, by Diller Scofidio & Renfro.