Publication is part of the UKBC's programme to drive the transition to net zero construction
The UKGBC has published new guidance to help break down barriers to the design and construction of net zero carbon buildings.
Called Unlocking the delivery of net zero buildings, the guide follows on from UKGBC research published in September that revealed a net zero carbon office would cost 8% - 17% more and an apartment block would cost 5% more than conventional construction.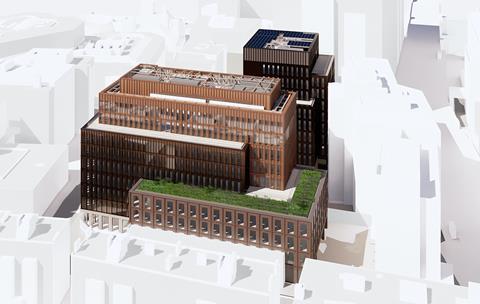 The UKGBC modelled both building types to understand the implications of meeting the net zero carbon target and published the results in a feasibility study called 'Building the case for net zero'.
It found both building types would need to be built using timber frames with a lack of supply chain capability pushing up costs.
The new guide identifies 17 barriers to the successful design and delivery of net zero carbon buildings and suggests strategies to overcome these.
These include the need to set out the ambition to deliver a net zero building at an early stage in the process and overcoming the increased capital costs by focusing on whole life value and exploring ways to unlock green financing.
The guide also stresses the importance of identifying experienced supply chain partners and embed zero carbon into the decision making process of all stakeholders.
The guide is the third in the UKGBC's Advancing Net Zero programme which aims to drive the transition to net zero construction.
Interested in Net Zero?
The Building Boardroom has produced an exclusive nine-part report on net zero, available only to Boardroom subscribers.
The report focuses on net zero applies across the built environment, explores the impact on various sectors, and includes insight from six leading clients.
For more information click here.