Foster & Partners tower approval is yet to hit the desk of London mayor Sadiq Khan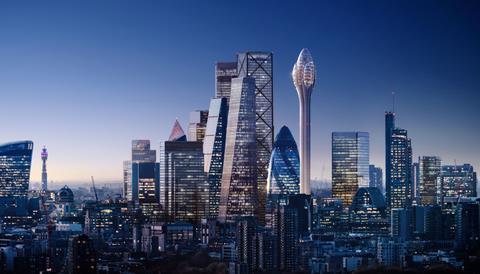 City Hall has yet to receive formal notification that Foster & Partners' controversial Tulip tower has won the backing of the City of London, meaning any decision by London mayor Sadiq Khan to give it the green light – or call it in – is weeks away.
Planning chiefs responsible for the Square Mile gave the 305m scheme their approval at the beginning of this month, paving the way for it to be built next to Foster's Gherkin, which was completed in 2004.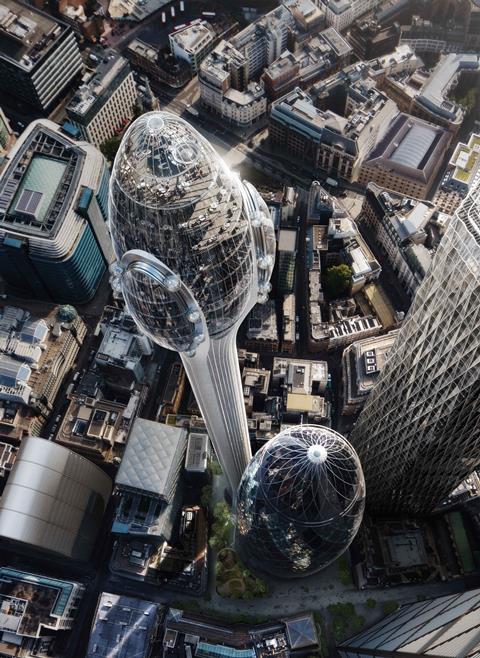 But the attraction's progress towards construction requires the backing of Mayor Khan, who has a 14-day window to approve or call in some categories of major-application decisions made by London boroughs – a category into which the Tulip falls.
A City Hall spokesperson confirmed to BD that the mayor had not yet received the the City's Tulip decision for his approval, with this set to be "some weeks away".
He added: "Once the application is referred we have 14 days in which the planners have to prepare their report and the mayor makes a decision."
This is known as known as Stage 2 in the planning process with any calling in of the scheme called Stage 3.
In this case, Stage 3 would involve the mayor subjecting the scheme to further scrutiny, a public consultation and then a public hearing at which a final decision is made.
Khan said earlier this year that Foster's scheme did not comply with some requirements in the London Plan, calling the design "incongruous" and adding that its height was "unjustified". City Hall also raised concerns about the pressure the loss of public realm at street level would create.
Foster's team tweaked part of the proposals – most notably the space earmarked for visits by London state-school pupils – in response to City Hall's observations.
However it will be up to the mayor and his advisers to decide whether their concerns have been sufficiently addressed.