Public realm experts say safety is a 'constant fear' - and reveal the King's Cross birdcage had to be strengthened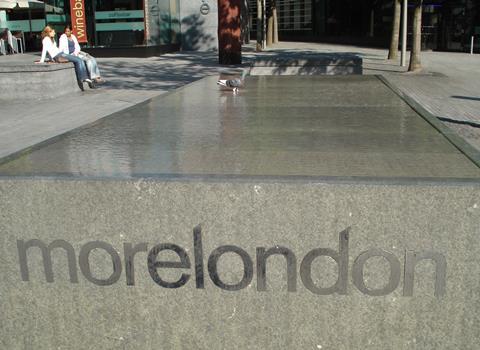 Architects and landscape designers should be allowed to take risks when they create new public spaces – or everywhere will end up bland and sanitised, according to professionals working in the sector.
Threats to public safety are an inherent danger in the creation of new and interesting public spaces, they said.
A panel including We Made That founding partner Holly Lewis, Argent public-realm project director Julia Finlayson and Gustafson Porter & Bowman director Neil Porter told BD Live that there was always a learning curve for designers and the public with new space.
Earlier this year the private-sector operators of the capital's More London development chose to brick up the space's Rill water feature.
While the move was never formally explained, it is widely believed that the growth in smartphone usage since the 260m feature was introduced 16 years ago had made it more of a hazard than was originally the case.

Porter told BD Live's "creating public realm fit for the people" session that the More London case went to the heart of how people interracted with public space.
"As a practice, we've come to loggerheads over public perceptions of what safety should be," he said.
"I think an element of risk-taking is important in creating an engaging space. But it's about one's understanding of how people interact with water and how they will respond to a given context in which they're placed."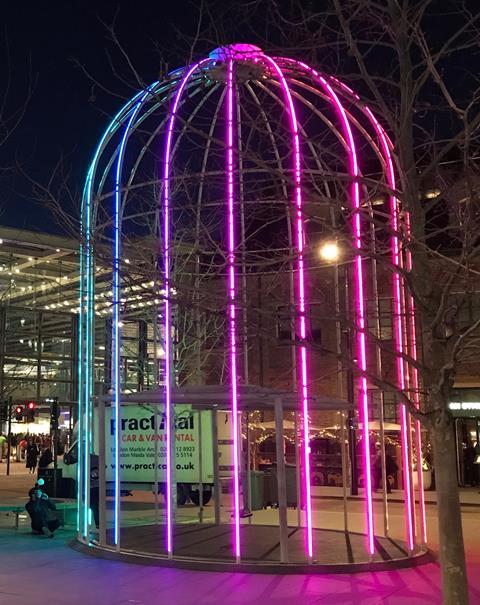 Porter added that everyone had a "mental map" of their city that helped them "understand what they negotiate as they move through", and which new features needed time to bed down.
"It's always a dilemma, that opening day, and it's particularly true of water features," he said.
"Some people are very cautious; others aren't. So there is that dilemma of making public space suitable for all on day one. Given time, most spaces find their rapport, if they're designed well."
Argent's Finlayson said the King's Cross Central team had recently needed to strengthen the project's "birdcage" swing because of the public's enthusiastic use of the feature.
"The birdcage had to get reinforced recently because it was being used a bit more aggressively [than anticipated]," she said.
"Risk is a difficult subject and health and safety is constantly on everyone's mind. It's a constant discussion as to whether things are safe."
We Made That's Lewis said a recent visit to St Petersburg's New Holland Island, a park owned by Roman Abramovich, had given her a "vision of the future" for privately managed public space that was "extrapolated to its extreme".
"It's very tidy, and it's very curated and the manhole covers have beautiful graphic design on them and it's very immaculate," she said.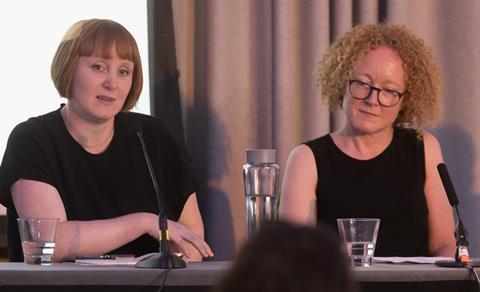 "But it's also very exclusive and very sterile. There was no sense that you could protest there, or do anything even slightly naughty. And I think that's the kind of thing we like to do in our public spaces sometimes.
"I don't look at that and think, 'that's where we want to be'. I think we should still lobby for proper public-sector funding for our public spaces. We need to draw the line at transferring assets that are currently public to the private sector."
New Holland Island is an artificial island created in the 18th-century and used by the Russian Admiralty until more recently providing commercial and office space.
Lewis subsequently told the session that although she welcomed larger-scale grand-gesture public-space offers from developers, work on design review panels led her to believe smaller-scale developments often wasted their public-space offers.
"There is a tendency on small and medium-scale developments for each one to have a little plaza with a heart drawn on it, and all the CGIs will be full of people – like it's the centre of the universe and everyone will come there because it's 'our' scheme," she said.
"Sometimes it would have been better to leave the footway a little bit wider and say that is a contribution to the street and the wider area.
"We don't have to each individually be saying our public space on this particular site is the centre of the world. I think that happens sometimes."