ThinkHub launched to help architects and practices hit by covid-19 pandemic
A group of employment and wellbeing specialists has teamed up to provide free advice to architects struggling to cope with the effects of the coronavirus pandemic.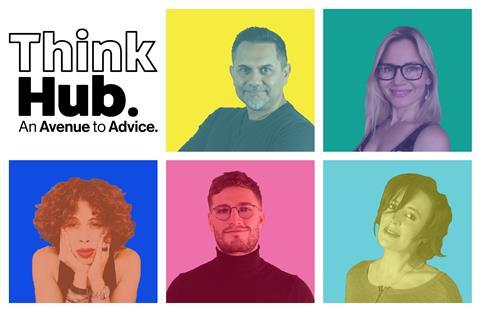 Launched at 11am today, ThinkHub will offer one-to-one sessions by video or telephone with one of the participating professionals.
It was set up by Del Hossain, managing director of built environment recruitment agency Adrem, after receiving calls from practices and their staff worried about the impact of covid-19.
"The present environment has left people anxious about the future," he said. "We have had numerous clients and employees reaching out to us seeking advice about their security, jobs, their commercial futures and their general wellbeing. We have decided to create a hub of experts that will offer advice."
The specialists include Hossain himself offering business and wellbeing advice. He practised as an architect at Fosters & Partners before joining Adrem, and is also qualified as a positive psychologist and wellbeing coach.
Other members of the panel are: Niki Winsor from Evolution HR; Adrem's head of architecture Carl Nevel who will offer career, portfolio and CV advice; Olivia Mudie, founder of marketing agency Concrete Communications; and nutrition and fitness instructor Farzana Kazi-Hossain, a former architect.
To apply for a free session, fill in the form here.