Hampshire county council showcases in-house-designed Lookout building
Hampshire county council's £3m The Lookout visitor centre has opened. It was designed to offer unsurpassed views from Lepe Country Park to the Solent, as well as to keep an eye on the future.
Created by the authority's in-house property services team, the building replaces a previous café and visitor centre and also includes a restaurant, staff offices and support facilities. Additionally, it is positioned 2.5m above the beach to cope with the highest predicted water levels 100 years from now.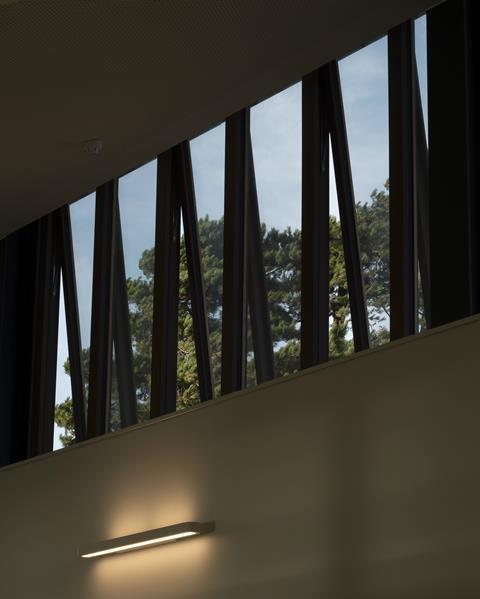 The centre, near Exbury, tells the story of the Solent from its post-glacial origins to the embarkation of troops for D-Day in 1944 and is one of the few points in the New Forest National Park that has easy access to the coastline.
Hampshire's design team said the structure had taken inspiration from MLTW's 1960s Sea Ranch development in California, among other coastal schemes.
County council design manager Martin Hallum said that although The Lookout was small and relatively simple, the project had been one of the most challenging and rewarding builds the team had been involved with.
"Restricted to a narrow margin of land ownership at beach level alongside the original café, its location tested both planning policy and the technical expertise of the designers and engineers," he said.
"From the outset it was important that the building had composure in an environment that can be both beautiful and brutal."
The project was completed in July last year.