Expanding practice acquires retail, urban-design and placemaking specialist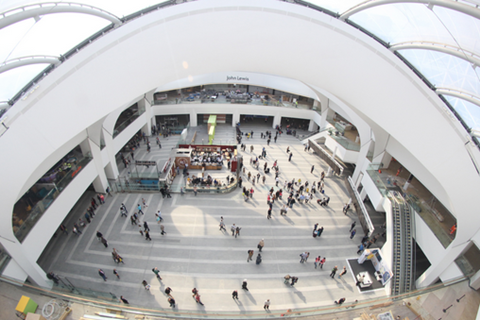 Ryder Architecture has acquired a controlling interest in London-based architecture and design practice Haskoll, which specialises in retail, urban design and placemaking.
Newcastle-based Ryder already has offices in Glasgow, London, Liverpool, Manchester, Amsterdam, Hong Kong and Vancouver. But it said the addition of Haskoll's team would strengthen its service offering and "further diversify skills" across its international locations. Haskoll has offices in Beijing and Shanghai.
Haskoll counts working as an executive architect on AZPML's £750m redevelopment of Birmingham's New Street Station among the more recent high-profile projects of its 48-year history.
Ryder managing director Mark Thompson said buying up Haskoll was a strategic move that formed part of "ambitious long-term plans" to further strengthen the business after 18 months of growth.
"We are delighted to welcome Haskoll to Ryder at a time of great excitement for the practice as we look towards the opportunities ahead in 2022," he said.
"Our new colleagues will be a welcome addition to our capability in London as we relocate to larger premises in the coming weeks."
Haskoll MD Derek Barker said his team was looking forward to combining its skills, reputation and geographic reach with the benefits that a larger practice could bring.
"With a changing world developing around us, it is a timely and reinvigorating development to be joining such an excellent company as Ryder," he said.
Haskoll joined Ryder on February 1 following a number of collaborations in recent years.
Last year Ryder opened its Manchester studio after being drafted on to OMA's troubled Factory project in the city as executive architect. Its 2018 expansion into Holland was part of an attempt to "Brexit-proof" the business' footing for EU work.
In 2017 it acquired south-west London practice Devereux Architecture.