Design had to protect Camber Sands home from sand, salt and water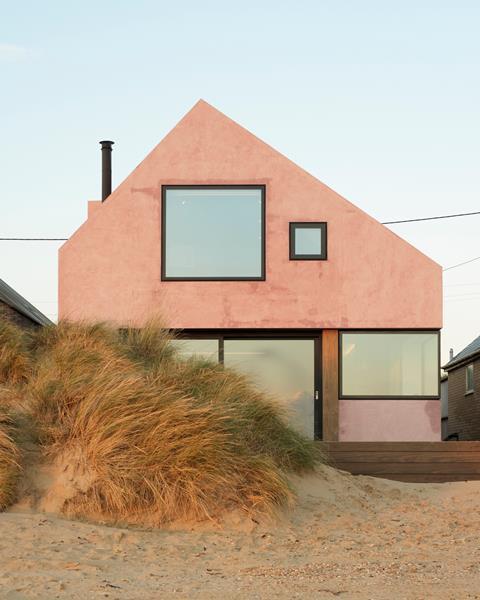 RX Architects has completed a property in Camber Sands that is one of just a handful in the region that can only be accessed by the beach, which made construction challenging.
The three-bedroom property is designed to be robust enough to cope with extreme weather conditions, such as high winds, as well as moving sand and salt air. It has no window ledges or gutters on which sand can collect, leading to potential damage.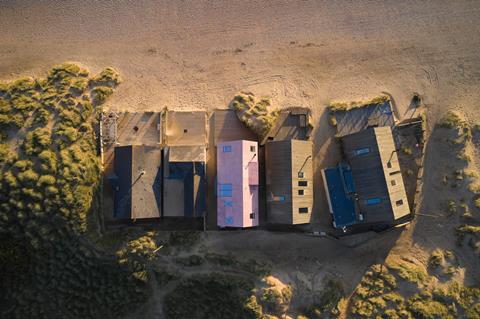 It is heated and passively cooled by two 90m deep bore holes with an MVHR system and finished externally in trowelled micro-fibre concrete with pink pigment, creating a sealed external envelope.
The property includes a spa with a steam pod, sauna and a plunge pool, along with open-plan living accommodation with large expanses of glazing looking out across the beach.