Estate agent says demolition and new-build scheme would result in £12m home
Adam Architecture proposals to demolish a Belgravia coach house that once belonged to the Marquess of Headfort and replace the it with a clasically-inspired new structure would almost double the property's value, estate agents marketing the mansion have claimed.
Beauchamp Estates said the proposals, drawn up by Robert Adam's practice for the unlisted Headfort Place home, made the property – developed in the mid-19th century under Thomas Cubitt – one of Belgravia's "most outstanding and rare development opportunities".
Beauchamp is currently marketing the mansion for £6.5m but said that redeveloping it in line with Adam's 2017 planning consent would result in a property worth £12m.
It said the consent paved the way for the demolition of the existing property and its replacement with a "grand and elegant classical-style white-stucco mansion with a projecting bay overlooking the communal gardens, complete with a grey slate mansard roof".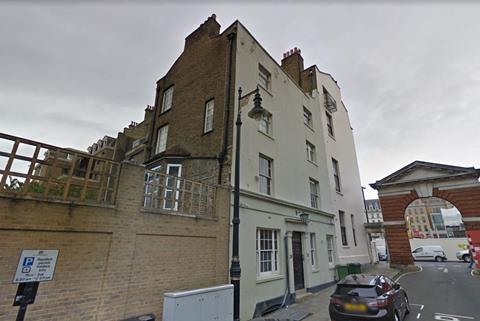 Beauchamp said the replacement 353sq m home would feature four bedrooms, a double drawing room, family kitchen, a cinema room, a wine cellar and a suite with live-in accommodation for staff.
Beauchamp managing director Jeremy Gee said the property's new owners could expect a brand new classical home worth £12m on current market-trend data after undertaking "a lavish 15- to 18-month redevelopment project". He did not give an indicated cost for such a programme.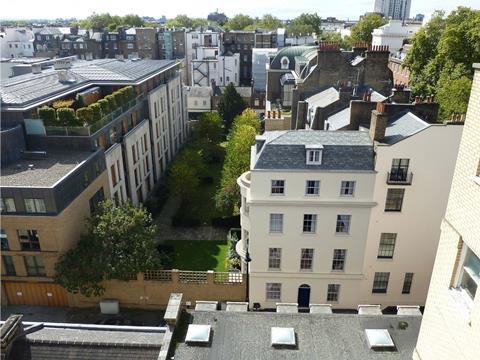 "This site provides one of the best development opportunities in East Belgravia," he said. "This scheme is perfect for an end-user wanting to create a truly bespoke custom-designed residence."
Headfort Place dates back to the 1767, but was largely developed during the 1860s as part of a Grosvenor Estate plan to provide accommodation for coachmen, groomsmen and carriages of the aristocracy who lived in adjacent Grosvenor Place.
Beauchamp said the street suffered extensive bomb damage in the Second World War.