'Deeply concerned' president urges trainee architects to report all exploitative behaviour
The RIBA is considering requiring every practice bearing its chartered status to remunerate all overtime, its president has revealed.
Alan Jones was responding to an open letter sent to him by hundreds of architectural assistants, part Is and part IIs complaining about a catalogue of abusive practices they say are widespread in the profession.
These vary from assistants being asked to run entire projects, salaries of £16,000, clocking up 200 hours' unpaid overtime in four months, being bullied for questioning conditions, and being unable to get a traineeship without already having considerable experience.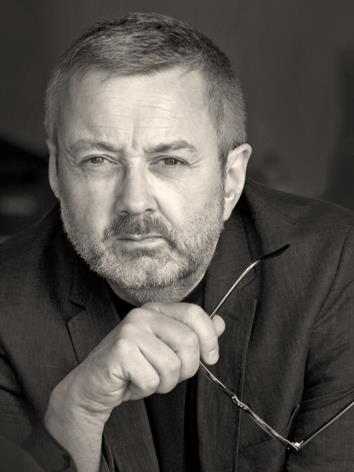 The group, calling itself the Future Architects Front, said problems that had plagued the profession for decades had been exacerbated by the pandemic.
The letter set out a series of demands of the RIBA, stating: "New mechanisms must be put into place to empower junior architectural staff to make their voices heard without fear of reprisal in a professional environment where vast power imbalances between senior and junior staff are considered acceptable 'studio culture'."
RIBA president Alan Jones said he was "deeply concerned" by their accounts and urged anyone being exploited to report it to the institute, promising it would be investigated where it involves a RIBA member or chartered practice.
"I emphatically accept your invitation to work with RIBA in order to build a more equitable future for architecture and am keen to arrange this as soon as possible," he said, suggesting this might happen with the institute's student reps Maryam Al-Irhayim, Victoria Adegoke and Lewis North.
"The evidence clearly suggests that standards are not being upheld consistently in practice, and this is particularly impacting students and those at the start of their careers," he said.
"Practice leaders need to prioritise the wellbeing and development of their staff, and the RIBA plays a key role in holding members to account."
He revealed the RIBA was planning a review of the employment guidance given to practices, adding: "More detailed requirements could be added in future, such as a requirement that all overtime worked beyond core contracted hours is remunerated."
The institute is also piloting a "compact" which includes a requirement for no unpaid work.
This ethical framework to enhance students' experience in the workplace will draw together obligations which all parties – practices, schools of architecture, students and the RIBA – must meet, with a focus on improving practical experience outcomes, he said.
"We expect requirements of The Compact to become a mandatory component of the chartered practice requirements from 2022, and form part of the RIBA school of architecture validation procedures from the 2021/22 academic year," he said.
Practices will be offered training in how to implement it after the pilot phase is complete.