Pascall & Watson has seen several airport schemes including work at Stansted stopped
Aviation specialist Pascall & Watson has admitted it is expecting to cut staff from its 240-strong team because of the impact of covid-19 on its business.
The architect made the warning in its 2019 accounts which were filed at Companies House earlier this week.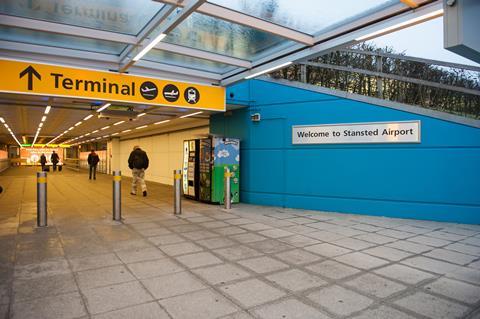 It said it has furloughed staff and added: "Where appropriate the company will consider reductions in its cost base throughout 2020 in order to preserve its strong position once government brings the job retention scheme to a close which we expect to result in a reduction of our workforce numbers."
But it said it had not yet made a final decision on job losses at the time the accounts were signed, which was on 13 July.
It said its aviation business had been hit by "significant delays and cancellations to our projects" which has seen its work at Birmingham and Stansted airports stopped because of the pandemic.
It said its rail and education work had continued but its work on a rail scheme in Brisbane had finished because it was not able to fly staff into Australia because of ongoing flight restrictions into the country.
The firm said the cumulative effect of the pandemic would see its results "significantly" hit in the current financial year. "There is little doubt that turnover and profitability will drop in 2020," it added.
It said the amount of cash it had in the bank had jumped from £4.3m in 2018 to £7m last year. "As a result of a significant increase in our cash balance across 2019 we are able to maintain our company in a very strong position," it said.
Turnover in the year to December 2019 was flat at £30.8m but pre-tax profit was up 43% to £3.8m.