Architect draws up proposals to redevelop housing association's west London base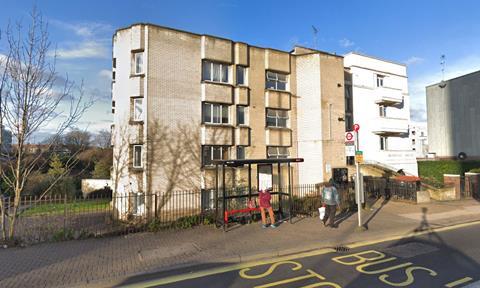 Newground Architects has been appointed to draw up proposals for the £80m redevelopment of a housing association's west London base, delivering around 400 new homes in the process.
Women's Pioneer Housing signed a deal with developer Hub and financer Bridges Fund Management to create a new scheme that will give the social housing provider 80 new units on the site, more than doubling its current count, as part of a "substantial" new residential building.
Hub and Bridges have lined up Newground to design the scheme, which will also provide the housing association with new offices on the 0.54ha site on Wood Lane. The quantity of new homes in addition to the new social-rent units is expected to be in excess of 300.
The architect has already produced concept designs for the scheme.
Women's Pioneer Housing director of property services said the "land for flats" deal was an innovative solution that would allow the association to build new homes without grant or loan funding.
"Following a long and rigorous procurement process, we are delighted to have found our ideal development partners," she said.
"Hub and Bridges have experience of working collaboratively with their partners and have committed to working closely with us through each stage of this project to provide high-quality homes designed to be flexible in use and to build improved offices for our team."
Newground previously worked with Hub on its 189-home Material Store build-to-rent project in Hayes and the 173-home Rehearsal Rooms scheme in North Acton.
It said Women's Pioneer Housing's current base was originally built as athletes' accommodation for the 1908 Olympics, which were held at White City.