Asif Khan, David Kohn and Selldorf join fray with triple-bill of Stirling Prize winners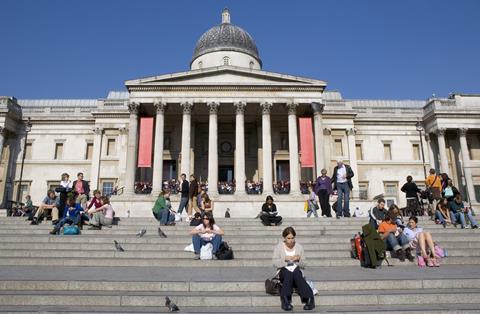 The National Gallery has revealed a six-strong shortlist of design teams picked to proceed to the next stage of its high-profile contest to deliver a suite of capital projects to mark its 200th birthday in 2024.
Stirling Prize winners David Chipperfield Architects, Caruso St John and Witherford Watson Mann are joined by Asif Khan, David Kohn Architects and Selldorf Architects for the project, which includes reconfiguring the entrance to Venturi Scott Brown's grade I-listed Sainsbury Wing. (See box below for full design-team details.)
The National Gallery launched its call for entries in February with a brief that also includes upgrading visitor facilities and a new research centre focused on art history, digital humanities, conservation, and heritage science.
Another element of the project involves "reimagining" the public realm outside the Sainsbury Wing and along the northern edge of Trafalgar Square, outside the gallery's main Wilkins Building.
The project's anticipated construction budget is £25m to £30m, with the design-team contract worth £3.5m.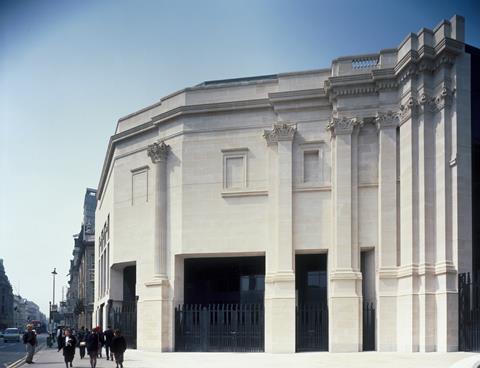 Gallery director Gabriele Finaldi said the competition shortlist had been expanded from an anticipated five teams to six because of the high quality of submissions that had been received.
"It was not an easy task to reach the shortlist, but we are confident that we have chosen six teams that will produce a range of different approaches to excite and inspire us," he said.
"This is a significant moment in the development of the National Gallery as we look forward to the recovery of our arts and cultural institutions, our city and our country.
"It is important that we choose a team who we can work with collaboratively and that shares our vision for the future. I'm looking forward to the next phase of the selection process."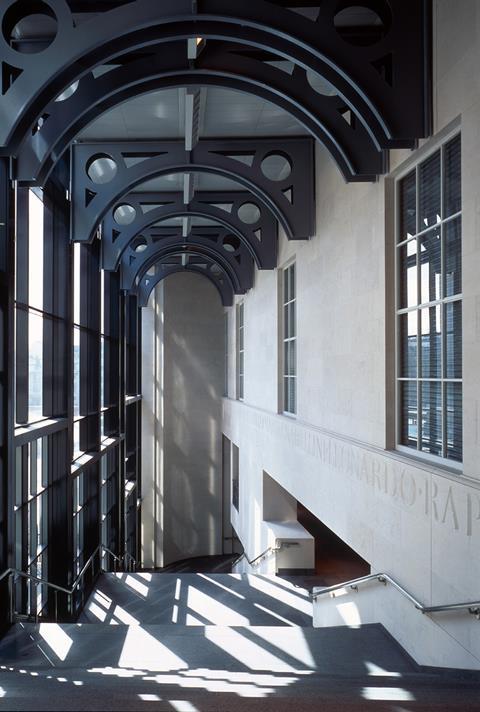 Competition organisers Malcolm Reading Consultants said shortlisted teams would now be required to submit an initial tender, attend negotiation workshops, submit a final tender and then be interviewed by the selection panel. A decision on which team will be appointed is expected in July.
Malcolm Reading said no design work would be required as part of the selection process and that shortlisted teams would be eligible for some expenses.
NG200 shortlist
:: Asif Khan with AKT II, Atelier Ten, Bureau Veritas, Donald Insall Associates, Donald Hyslop, Gillespies, Joseph Henry, Kenya Hara, and Plan A Consultants
:: Caruso St John Architects with Arup, Alan Baxter, muf architecture/art and Alliance CDM
:: David Chipperfield Architects with Publica, Expedition, Atelier Ten, iM2 and Plan A Consultants
:: David Kohn Architects with Max Fordham, Price & Myers, Purcell and Todd Longstaffe‐Gowan
:: Selldorf Architects with Purcell, Vogt Landscape Architects, Arup and AEA Consulting
:: Witherford Watson Mann Architects with Price and Myers, Max Fordham, Grant Associates, Purcell and David Eagle Ltd