Ben Houchen said Historic England officer 'didn't understand what brutalist architecture was'
The listing of the Dormon Long tower in Teesside was a "farce", the mayor who demolished the brutalist landmark has said.
Ben Houchen said the 1950s structure was "incorrectly listed" by a Historic England listings officer who "basically just didn't understand what brutalist architecture was".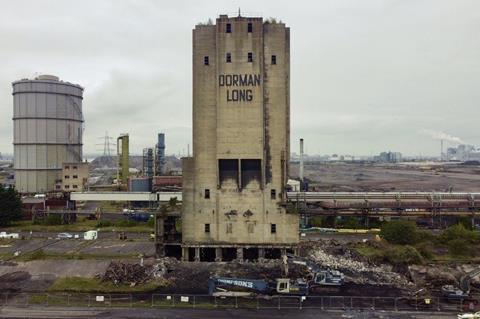 The coking plant had been granted grade II-listed status just days before its demise in September in an emergency move after its planned demolition was announced.
But the listing was revoked by culture secretary Nadine Dorries – in one of her first decisions after being appointed to the role in September's cabinet reshuffle – after Houchen launched an appeal.
The tower, which Historic England had described as a "monument to Teesside's, and England's, 20th Century industrial heritage", was then flattened by Thompsons of Prudhoe just two days later in a nighttime explosion.
While Houchen admitted the structure was a local landmark, he said that "does not mean it should have been listed".
The 34-year-old Teesside mayor told Building Design's sister title Building he demolished the tower "because it was incorrectly listed by a listings officer at Historic England, who basically just didn't understand what brutalist architecture was".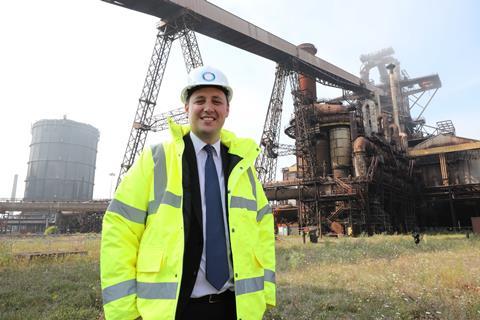 He added: "And in his report referenced a photo album as the only source of evidence that this thing was of important brutalist architecture, not a leading authority, just a local photographer who happened to take a picture of it.
"I mean, the farce that went around that being listed in the first place was ridiculous."
Houchen said the decision to demolish it was "pretty straightforward", adding: "The way it came down to me was, unfortunately, where that tower stood, was where an investor wanted to come.
"And if it's the choice between keeping a coal bunker that doesn't do anything, and hasn't done anything since the 60s, which isn't of any real historical importance from a Historic England point of view, but might be a local landmark, which I completely accept, if the trade-off is keeping that or creating 2,000 jobs in things like offshore wind manufacturing, then I'm happy with the decision that I made.
"In an ideal world, if we could have kept it, great. But if the choice is between keeping it or 2,000 jobs, we're taking 2000 jobs."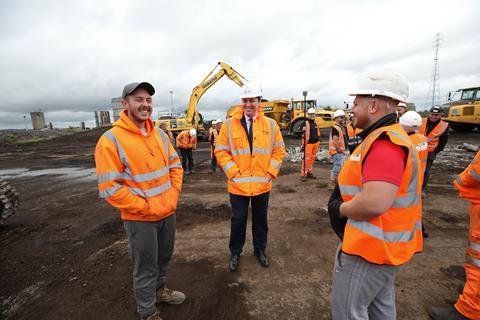 The tower was built in 1956 by Dormon Long, the steel and heavy engineering firm which dominated Teesside's industry for much of the 20th century.
Historic England said it was a "rare surviving remnant of the coal, iron and steel industries".
In a statement released on the day its listing was revoked, Houchen said that Historic England had "accepted that the listing was a mistake" and that it had been made by a "junior officer who agreed the listing without ever seeing the structure itself".
He added: "I would like to send a message to those that think trying to stop these developments is the right thing to do – our heritage does not lie in a rotting coal bunker, our heritage lies in the people that built this great region."
Historic England has previously queried Houchen's version of events and yesterday added: "The listing was not a mistake. We advised that the building should be listed at grade II, the Department for Digital, Culture, Media and Sport (DCMS) agreed and the building was listed. Following a review of the information our recommendation remained the same. However, DCMS, which takes the decision on all listing cases, decided to remove its listed status."
Teesside, which saw its traditional industries decline in the later part of the 20th century, has become a major hub of new green industrial schemes over the past five years.
Major developments in the works include a manufacturing plant for offshore wind turbine blades and the UK's largest freeport. The government has also earmarked the region for one of two UK carbon capture clusters.
Houchen, who is considered a rising star in the Conservative party, was re-elected for a second term with 73% of the vote in May's local elections.