Mayor says work will start on 20,000 new local-authority homes by 2024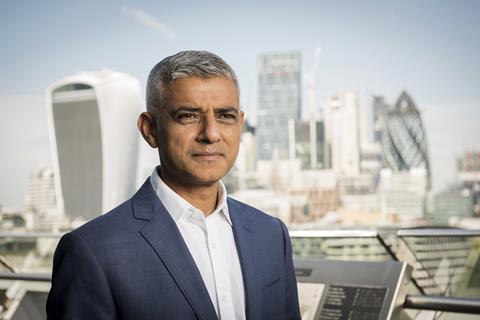 Sadiq Khan has announced plans to double his previous London council housebuilding target, pledging to ensure work is started on 20,000 homes by 2024.
The London mayor said his decision came after he "smashed" the previous target to start 10,000 council homes in his first mayoral term, by the end of the 2021-22 financial year.
The mayor published data in March showing that 11,061 City-Hall-funded council homes were started by 2021-22, despite a hiatus during the covid crisis, claiming that more council homes were being built in the capital that at any time since the 1970s.
The Greater London Authority says that all but three of the 33 London borough now have active council housebuilding programmes, with Southwark starting 878 and Havering 593 in the last year alone.
However, Khan's record on council housebuilding is in contrast to a more mixed record on housebuilding overall, with the capital having seen fluctuating housebuilding output since his election in 2016, exacerbated by the comparatively weak London market and the pandemic. While 39,560 homes were built in the first year after he was elected, this had fallen 6% to 37,183 by 2021-22.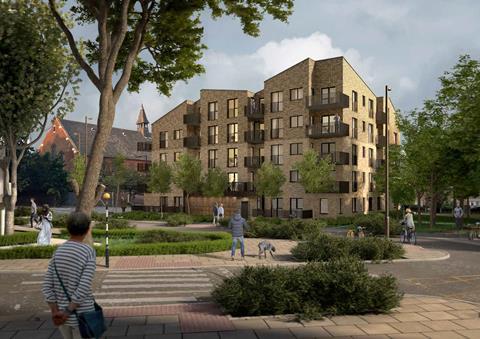 Khan said City Hall was backing a "renaissance" in council homebuilding.
"I'm proud that we're reversing the decades of decline in council homebuilding and that last year, more council homes were started than in any year since the 1970s, but I'm determined to go even further," he said. "That's why today I've set an ambitious unprecedented new council housebuilding target, pledging to start 20,000 new council homes by 2024."
Earlier this year, London Assembly Conservatives accused the Labour mayor of presiding over "six years of failure" on housing, in which he had been given £9bn in funding to build 151,000 homes, of which just 70,000 had been started and 40,000 completed.