Former secretary of state warns 300,000-homes-a-year manifesto commitment will not be met
Boris Johnson's former housing secretary has expressed concerns that the government's manifesto commitment to build 300,000 homes a year will be missed "by some distance".
Robert Jenrick warned of an "emerging political consensus" that planning policy was too difficult an issue to tackle following last week's publication of the Levelling Up and Regeneration Bill.
"It's not clear to me that the government's policy is to increase the supply of homes," he said.
"That was the explicit mission Boris Johnson gave me as housing secretary when we entered government together in 2019 [but] it's not clear that that remains our policy."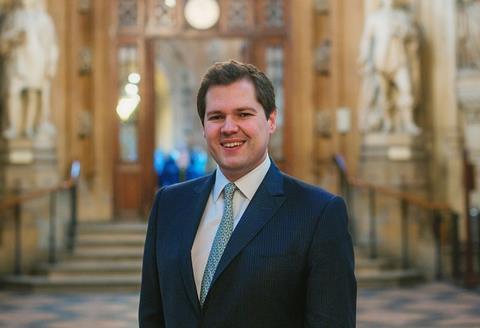 Jenrick was appointed secretary of state for housing, communities and local government when Johnson became prime minister in 2019 and served in the role until September 2021, when he was replaced by Michael Gove in a reshuffle.
During his time as housing secretary, Jenrick proposed a radical overhaul of the planning system which would have taken power away from local councils and effectively given developments permission in advance by zoning large areas of land for growth.
However the Levelling Up and Regeneration Bill contains a much more modest set of reforms, including local design codes and "street votes" to allow residents to propose and approve developments in their street.
Gove last week said the government was not bound by the 300,000-home target alone and that focusing on one criterion risked "making an enemy of the common good". He has since insisted that hitting the target – originally pledged to happen by the middle of the decade – remains the government's aspiration.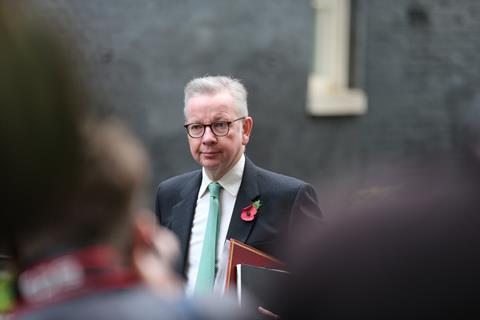 Housebuilding in England reached a 33-year high in 2019-20 with more than 240,000 homes built. But Jenrick warned that the feat may not be repeated in the coming years in an interview on BBC Radio 4's Week in Westminster programme over the weekend.
He said: "I do worry now though that in a few years' time we will look back on that as the high-water mark and numbers will either stay static or start to drift down and the 300,000 homes a year manifesto commitment that we made will not be met by some distance and that there is not the political will to try to correct that."
Jenrick added: "I feel we are approaching that point now here there is an emerging political consensus, more by accident than design, that this is an issue that is too difficult, too politically fraught, to tackle."
He said the existing planning system did not produce outcomes that "anyone seems to support" and that new homes were often of poor quality and design.
While he said the new infrastructure levy would go some way to addressing infrastructure building, he suggested more action was necessary to "many any dent on the housing crisis".
Jenrick's radical proposals as housing secretary were derided by some critics at the time as a "developers' charter".
But Jenrick said planning reform was not aimed at helping big developers – who are "doing just fine" – but rather to "ensure that the smaller builders and entrepreneurs can enter the market and thrive".
He added that the government's large majority was a "an opportunity do some significant supply-side reforms" and that changes to the planning system could help address cost-of-living problems, weak growth and poor productivity.