Exterior repairs complete for grade II* landmark after 20-year battle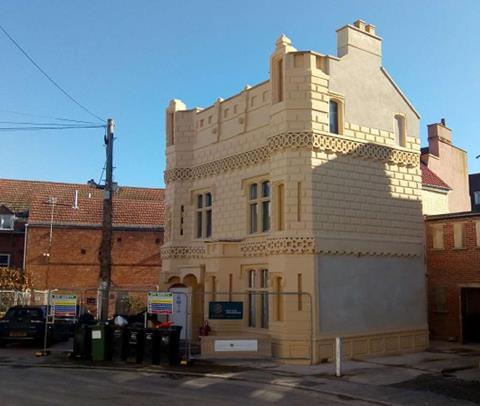 Ferguson Mann Architects has taken the wraps off its restoration of Castle House in Bridgwater, which is one of the world's earliest surviving examples of the use of prefabriated concrete and constructional post-tensioning.
The grade II*-listed Somerset property was built in 1851 as both a family home and as a show house for John Board – a pioneer of concrete construction. It features gothic window frames and pre-cast architectural detailing, while the top floor has concrete vaults supporting the roof.
But the building was disused for many years and gutted by fire. It even featured on the BBC 2 programme Restoration before work began on Ferguson Mann's exterior revamp in 2009, driven by Save Trust and supported by funding from English Heritage and power firm EDF.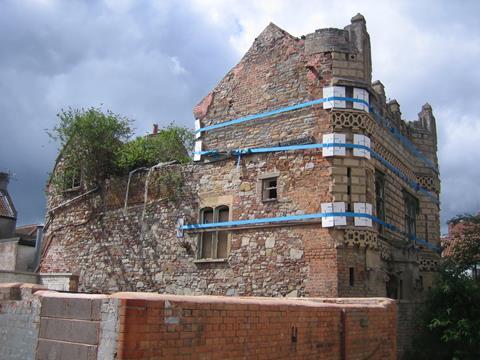 Ferguson Mann director Chris Balme said Castle House provided an important link in the history of construction technology between traditional building materials and methods such as lime, timber and masonry, and "modern" cements, reinforced and cast-concrete construction.
"John Board's development of his own Bath, Portland and Roman varieties of cement, combined with his expertise in brick and tile manufacture, led him to explore the potential of pre-cast and in-situ concrete," he said.
"The reinforcement of his extraordinary floor and roof constructions with iron was revolutionary. Because of the unusual construction of the building, we had to use innovative conservation techniques when repairing it. This included supporting the failing concrete floors on new fibre-reinforced concrete vaults that were cast underneath the original."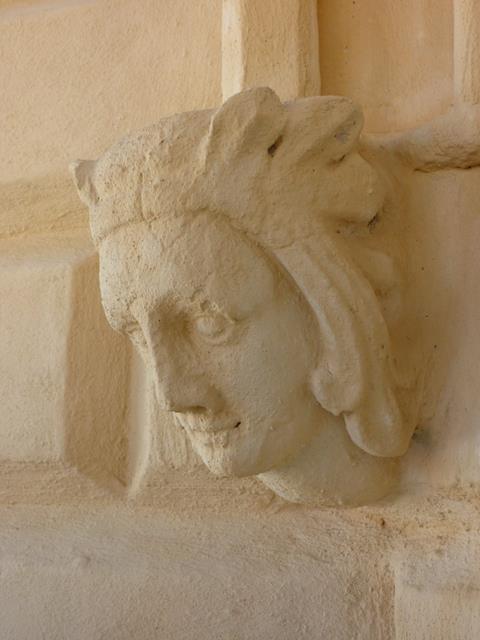 Campaign group Save Britain's Heritage set up the Save Trust specifically to find a way to preserve Castle House. It has secured planning permission to restore its interior as three separate apartments. It is now looking for a development partner for the project.
Save's executive president, Marcus Binney, said the structure had recently been declared the south west's most endangered historic building when the organisation took on the project.
"The roof had been destroyed by fire, and water was cascading through the interior and the concrete ornament was crumbling," he said.
"Once again dogged persistence through adversity has paid off and thanks to heroic support from Historic England and EDF Energy this highly unusual architectural gem proclaims Bridgwater's long and enterprising history."
Castle House was designed to recall the old Bridgwater Castle that once stood nearby and is opposite the town's grade II*-listed former county court. It is framed by Georgian properties.
At one stage the Strummerville charity, founded in memory of Clash frontman Joe Strummer, was promoting the restoration and refurbishment of Castle House as a headquarters for the organisation that would also have feaured rehearsal space, a cinema and gallery.
Punk god Strummer, who died in 2002 at the age of 50, lived in a nearby village towards the end of his life and was known to be an admirer of the building.