Latest proposals from Hawkins Brown and Studio Egret West cut housing numbers and reduce height of towers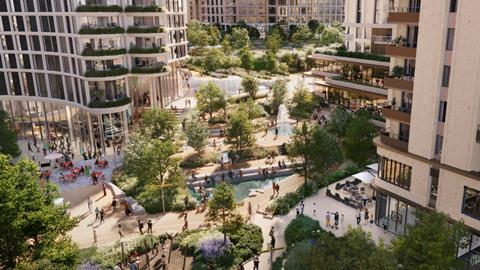 The joint venture behind west London's huge Earls Court redevelopment has set out changes to the proposals, which are being masterplanned by Hawkins Brown and Studio Egret West.
In an update on the scheme for the 16ha site, centred on the former exhibition complex, Earls Court Development Company said the number of planned new homes had been scaled back, along with the height of most of the tallest towers previously envisioned.
Under the latest incarnation of the proposals, "around 4,000" new homes are planned – down from 4,500 in February.
February's proposals also set out plans for nine towers, four of which would would have been higher than the area's current tallest structure – the Empress State Building, designed by Stone, Toms & Partners and completed in 1962. The building was originally 28 storeys tall but a 2003 Wilkinson Eyre renovation added a further three storeys.
Now, only one building that is part of the redevelopment would be taller than the Empress State Building: a 42-storey "wayfinder" tower that is being designed by Sheppard Robson with Serie and dRMM. ECDC was unable to provide any images of the tower.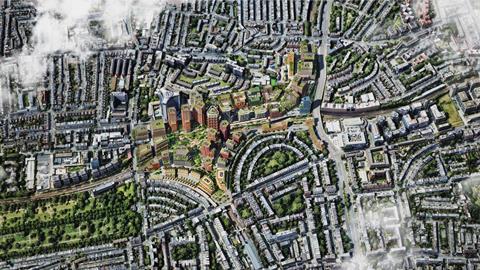 ECDC – which brings together Delancey, Dutch pension fund manager APG and Transport for London – said the changes followed a "detailed review of feedback" on the masterplan launched in February.
The updated proposals would deliver more than 230,000sq m of workspace and more than 18,500sq m of space for retail, dining, leisure and culture. A 600-seat performance space is also part of the current plans.
ECDC said 60% of the site would be "unbuilt" with the delivery of a "generous network" of gardens and open spaces, including an urban park named The Table, a community green, cascading water features and new public squares.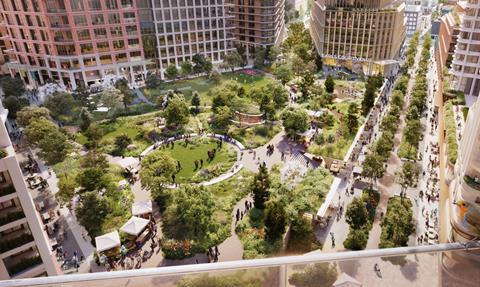 ECDC chief executive officer Rob Heasman said the latest draft of the masterplan was the result of "continued open dialogue" with a broad spectrum of community groups and stakeholders.
"Whether you live here, work here, or visit here, this will be a place designed for everyone, that brings joy to everyday life," he said.
"There is no other central London site like this; this is our chance to build sustainably and innovatively for the future, ensuring that Earls Court is a place to discover wonder for generations to come."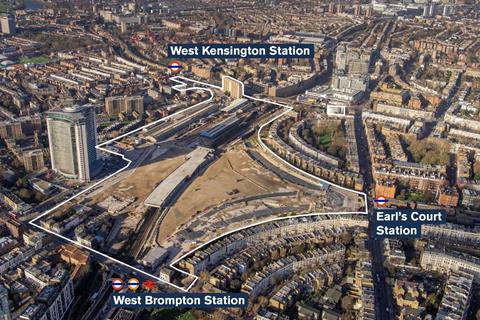 ECDC said it expected to submit a hybrid planning application in mid-2024 with a view to starting the first phase of development for more than 1,000 homes and the project's first cultural and commercial buildings in late 2026.
A timeline for the whole project anticipates completion of all phases by 2041.