£500m project to be developed by joint venture between Swan and council
Southend council has granted permission for dRMM's £500m redevelopment of the Queensway estate in the seaside town which is due to provide 1,760 new homes.
The scheme, being developed with LDA Design for a joint venture between the Essex council and Swan housing association, will also include 10,000sq m of commercial space, public realm improvements and a new public park.
The outline permission, alongside a detailed consent for highways works, means that work can begin to demolish four blocks on the existing estate containing more than 400 homes.
Swan said that the Better Queensway regeneration scheme will act as a catalyst for improvements in Southend's town centre, and see £500m invested in the development.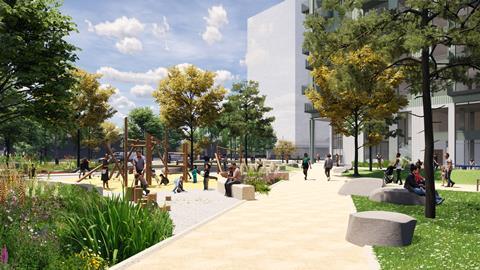 The scheme will provide 512 affordable homes, with 300 of these available for social rent. Swan said every home will have its own private outdoor space.