Challenges include climate, conservation area and economics
Denizen Works has won planning for three new homes on the Isle of Luing on the west coast of Scotland.
The practice was commissioned to design three low-cost homes in the conservation area of Toberonochy by a local who wants to develop and maintain a sustainable community on the island. Like much of rural Scotland, Luing suffers from a lack of suitable homes for young families.
The brief was for well-designed homes that suit the local climate and vernacular, next to a terrace of traditional fishing cottages.
Denizen Works' proposals look to extend the building line of the cottages while making the most of the views out to Shuna Sound.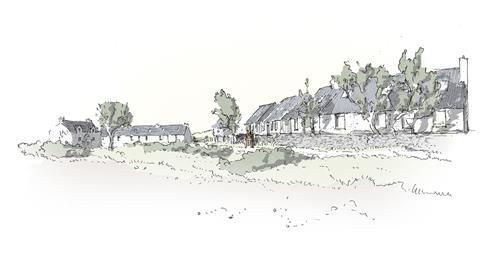 The houses, with a gross internal floor area of 410sq m, have two distinct characters, said the architect. The street face is designed to complement the conservation area while the rear elevations are more expressive, with the standing seam roofs coming down to the ground.
The south-facing gardens are nestled into the landscape and wrapped with the rear extensions to the houses to create year-round sun traps.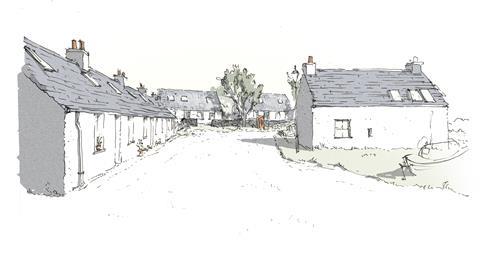 Director Murray Kerr said the economics of rural architecture was an issue close to their hearts.
"Our brief was to develop a scheme based on the low square-metre construction rates that rural economies demand but with simple details to make them stand out among the current residential offer on the island," he said.

"Our client is looking at options for the financing of the construction of the houses, including conversations with local housing associations that would keep the houses in the local community which would be a great outcome."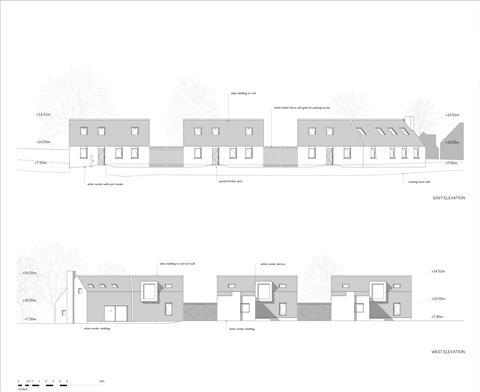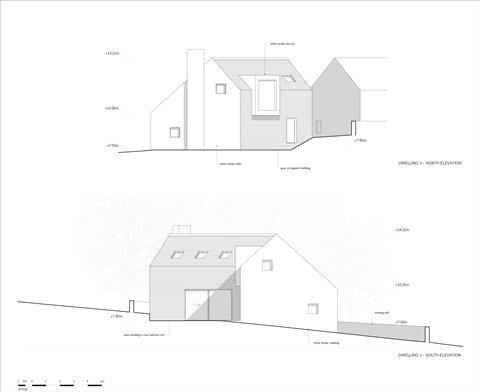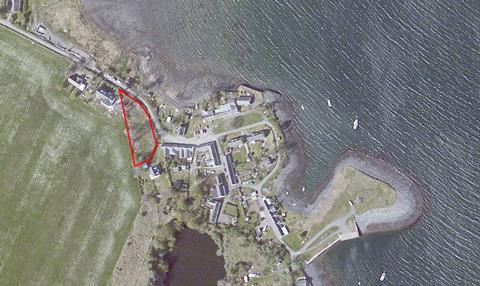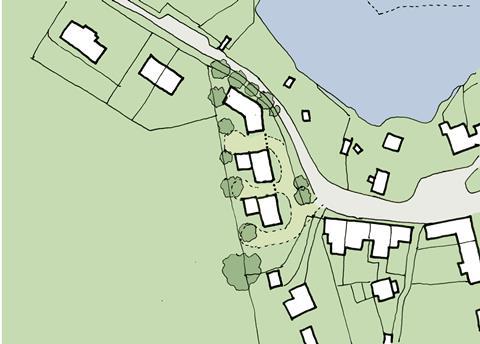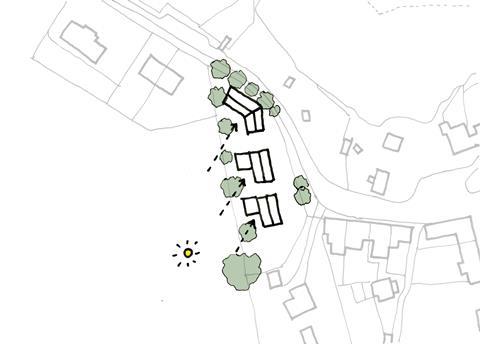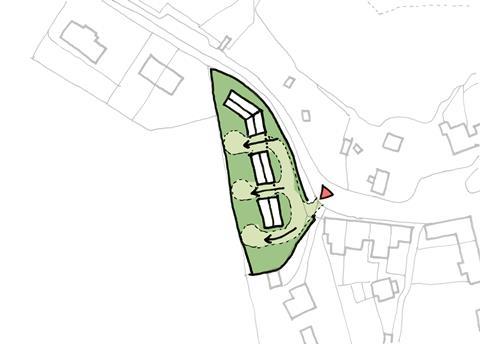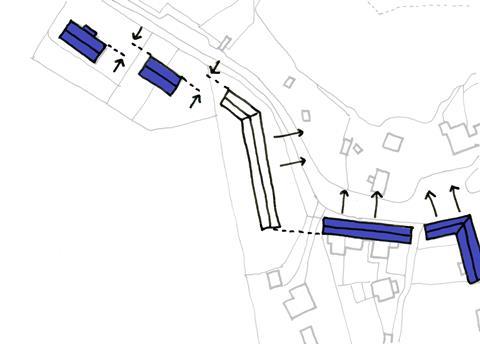 The practice is looking to develop detailed design proposals in the winter of 2019, with work potentially starting on site in the spring depending on the procurement route.