Project includes buildings designed by Haptic, FCBS and Jan Kattein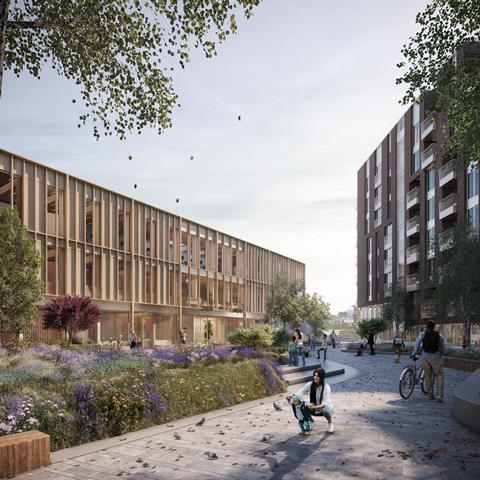 Islington council has given a new mixed-use scheme at King's Cross the all clear.
Kings Cross Central Limited Partnership has been given the final go ahead for the David Morley-masterplanned W Zone.
It will be made up of three mixed-use buildings, known as W1, W2 and W3, set around a central podium garden.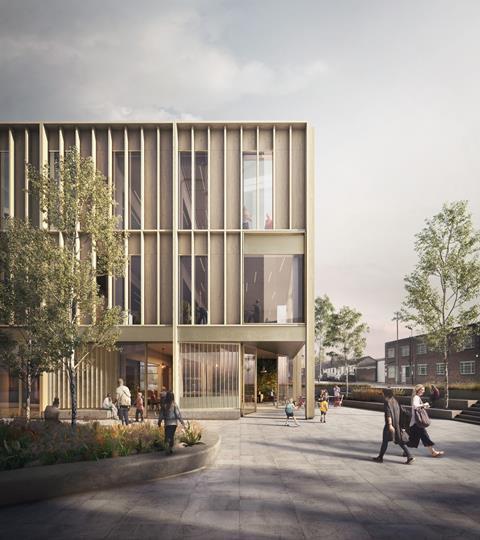 Buildings W1 and W2, which will provide 218 residential units, have been designed by Feilden Clegg Bradley Studios and David Morley Architects.
The pair of buildings were granted reserved matters planning approval in June 2016.
W3, designed by Haptic Architects, will include a gym, nursery and cafe.
The scheme also includes a garden, the Habitat Zone, will include four small educational buildings designed by Jan Kattein Architects.
W3, which will be built using CLT, and the habitat zone were the final parts of the scheme to be approved.
The whole scheme is due to be finished in 2022.