Design inspired by Pevsner's 'crazy' Victorian church opposite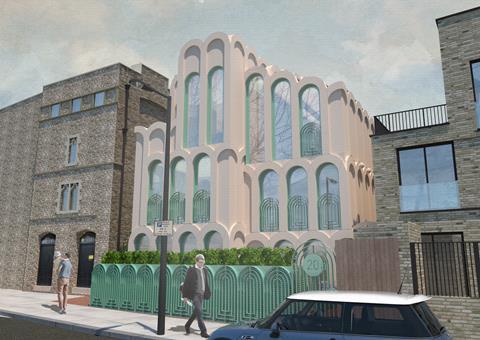 An architect has spoken about his plans to demolish his Victorian house in Camden and replace it with a whimsical "cloud house."
Peter Morris and his wife, TV producer Emily Kennedy, have filed planning applications to Camden council to build a pair of what they describe as cloud-shaped semi-detached houses in place of their current detached Victorian home.
The couple say the art deco-esque house has been designed to "surprise and delight passers-by" and takes advantage of not being in a conservation area.
Featuring a façade of elongated arched windows, the design was partly inspired by the fairytale arches of the adjacent St Martin's church, described by architectural historian Nikolaus Pevsner as "the craziest of London's Victorian churches".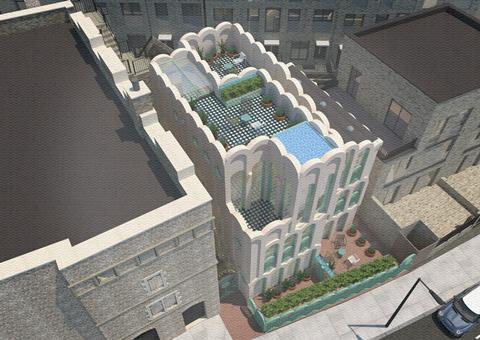 Morris also took inspiration from railway viaducts. He said: "Then I looked at the way viaducts were built with lots of round arches, and I progressed that idea. I think I just became fixated on arches."
The resulting art deco-style building, which will be built from concrete-filled ICF blocks, will be coated in a smooth matte finish inspired by the 1934 modernist Isokon building in Hampstead.
Morris said the design's colour scheme of pale pink for the façade and duck egg blue for the window frames and metal work was inspired by a family trip to Miami, where many of the buildings are painted in bright pastel colours.
"My wife and daughter have been involved a lot," says Morris. "They were basically my clients."
Morris said his 14-year-old daughter, Astha, is doing the interior design for her bedroom herself.
"She's very excited," he said.