Greater Manchester mayor's comments come after Labour's shadow housing secretary pledges support for policy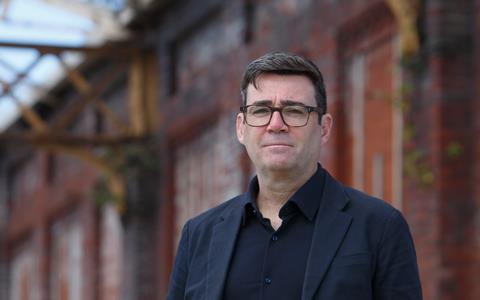 Greater Manchester Mayor Andy Burnham has proposed scrapping the flagship Thatcher-era Right to Buy policy as part of wider plans to help deal with the nation's housing crisis and ensure the provision of social homes.
The Labour mayor's comments came shortly after shadow housing secretary Lisa Nandy told a conference that the party was supportive of Right to Buy, but opposed the loss of social housing stock.
Burnham – who served as a minister in the New Labour government of Tony Blair and was culture secretary and then health secretary in Gordon Brown's cabinet – made his observations on Right to Buy in a comment piece in the Evening Standard newspaper.
He said that he had only begun to understand the "true human scale" of the nation's housing crisis since becoming Greater Manchester mayor six years ago.
"In my 20-plus years in frontline politics, the housing policies of all main parties have mainly revolved around promises to do three things: build more homes, promote home ownership and help first-time buyers," he said.
"But the housing crisis has only grown bigger every year in the four decades since the Right to Buy revolution set this limited agenda as the new Westminster orthodoxy."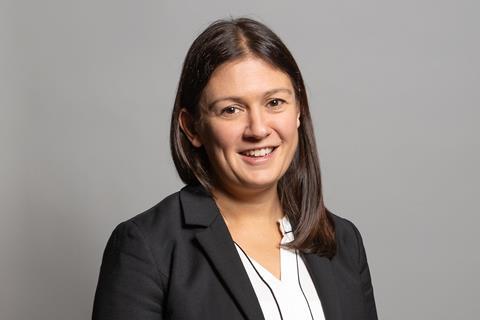 Burnham said there was a "devastating interplay" between failing to build new social-rent housing to replace properties sold off to council and housing association tenants under Right to Buy, poor standards in the private rented sector, ease of evicition and frozen Local Housing Allowance.
"In an era when social housing is scarce, it is vital that benefits keep pace with private rents. When that stops, we quickly fall into big trouble," he said.
Burnham said thousands of children had been made homeless since the last freeze in Local Housing Allowance – introduced under the last Labour government – and that 58,000 households in London and 5,000 households in Greater Manchester were now living in temporary accommodation.
The mayor said he hoped last month's proposals from Prince William to end homelessness within five years could be a turning point for the nation.
"For too long, Britain has been looking at its housing crisis through the wrong end of the telescope," Burnham said.
"The intervention by the Prince of Wales may just be the thing which turns the telescope around."
Burnham said that giving local leaders in Manchester and London the power to end Right to Buy and the ability to build the "many more council and social homes" required would be the best move the government could make.
Speaking at the Chartered Institute of Housing's annual conference in Manchester last week, shadow cabinet member Lisa Nandy said the Conservative Party had presided over a failing housing system that was "defined by cowardice" over the past 13 years.
She said the Labour Party would create new development corporations and boost the provision of social housing.
"We don't believe that there is any way to grow the economy without building significant numbers of houses in this country," she said. "And we don't believe that you can build significant numbers of houses in this country without substantial programme of social house building."
Nandy said the Labour Party supported Right to Buy, but was against the loss of social housing stock.
She repeated a pledge to extend home ownership through a new state-backed mortgage insurance scheme.